One answer may surprise you.
Last year, Forrester Research and executive search firm Heidrick & Struggles asked 191 CMOs a question: Which peer-level relationships are most important for a CMO to develop?
Not surprisingly, the head of sales came out on top, cited by 80 percent of CMOs. But in second place, with 56 percent (CMOs could pick more than one), was the CFO. One reason: The increasing need to make the case for social-media investments. The better the CMO-CFO relationship, the more likely a CFO is to accept that soft metrics ("likes," "retweets," etc.) will eventually pay off.
CMOs can foster better relationships with CFOs by being realistic about the potential of social media, and by demonstrating how various forms (such as social customer support) translate into profits.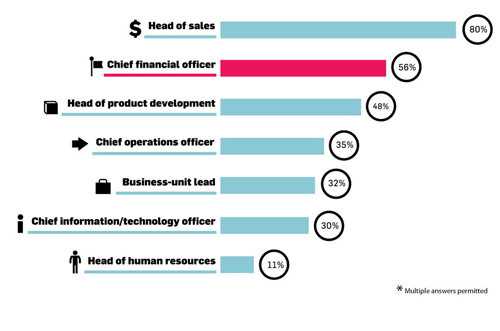 Article provided by thebuildnetwork.com © 2013 Mansueto Ventures LLC