How to get everyone on the same page — literally.
The employee handbook — that turgid repository of performance review policies, dental plan contact numbers, and legal disclaimers — would seem to be the least likely source of inspiration imaginable for prospective employees and new hires. But when Valve Software realized that its ultra-flat corporate culture was befuddling new hires, it drafted its Handbook for New Employees, which not only clarified essential points but also became an overnight success, both as a blueprint for a team-based organizational structure and as a reminder that no form of communication has to be boring.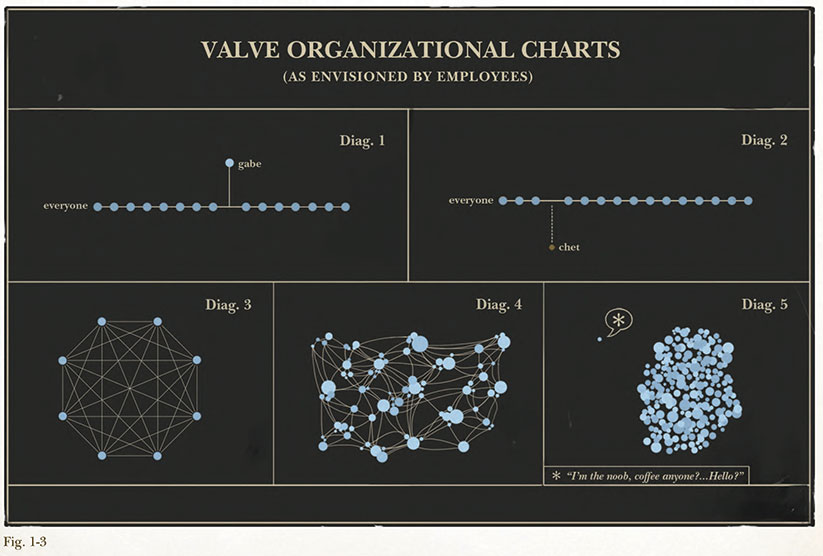 The handbook was put together over the course of a few months by a small team of veteran employees and graphic designers. Although Valve is a cutting-edge maker of video game software, the company published the handbook first as a print edition – and later made it available online as a downloadable PDF. The print edition was conceived "as if it were a trail guide – something you could throw in your backpack and refer to when you need to," says handbook co-creator Greg Coomer, Valve's eighth employee.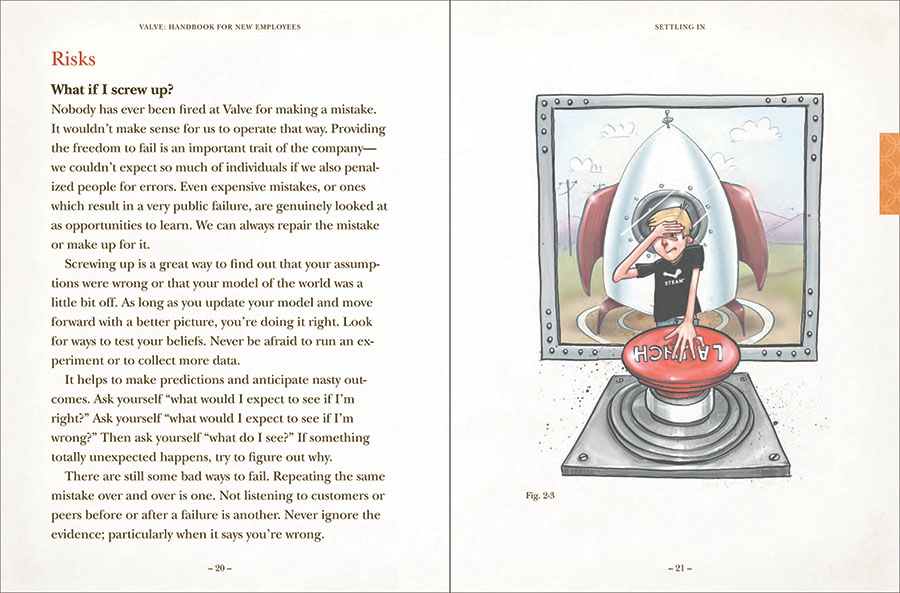 Article provided by thebuildnetwork.com © 2013 Mansueto Ventures LLC