Recent grads face new and unexpected challenges as a result of COVID-19 and economic downturn.
By Bobby Hoyt, Founder of Millennial Money Man
Sponsored by Regions Bank, Member FDIC. All thoughts are my own.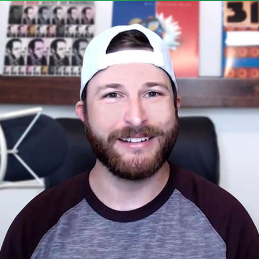 Just a few months ago, job numbers looked promising for upcoming college graduates – a strong economy and low unemployment rates. But in a matter of weeks, COVID-19 caused everything to change for the nearly 1.3 million students expected to graduate in 2020.
It's hard to say exactly how COVID-19 will impact the class of 2020, but historically, it's more difficult for younger workers to find and keep jobs during economic downturns. That's because they lack working experience, and stimulus plans focus on hiring back laid off workers, not new ones.
This includes how you search for work, the kinds of jobs you apply for, best practices, and other opportunities to make money. Here are 9 tips for putting together a job search game plan.
1. Research employers and industries that are actively hiring
The reality is that some industries have been hit especially hard – hospitality and travel, performing arts, sports, and recreation sectors have felt the worst of the economic impact. They're actively shedding workers with layoffs and furloughs, not hiring them.
While COVID-19 has negatively impacted some industries, there are industries currently expanding their employment, including technology, health insurance, telecommunications, cybersecurity, and manufacturing of critical supplies.
You'll save time and energy looking if you focus your efforts on where the jobs are.
2. Don't spend too much time on job boards
Referrals and connections go a long way when you're applying for jobs, and this makes online job boards notoriously difficult to get hired through. Your application ends up coming in with a batch of others, instead of one that stands out through a real connection.
You shouldn't ignore job boards completely. Just limit the amount of time you spend on them.
3. Start networking
Networking is one of the best ways to find valuable job leads. And while it's unlikely that you'll be able to participate in traditional networking events, there are still some great ways to connect:
Make a list of contacts for any industries that you're looking to get hired by. These can come from school, personal connections, previous jobs, and more.
Reach out to those contacts to set up an informational interview. This is your opportunity to ask questions about where they're seeing the most opportunities, what pain points need to be addressed, and if there's anyone else you should contact.
Create an inventory of your assets, including education, accomplishments, skills, and work history. Keeping those things at the top of your mind will help you respond to chance encounters.
Keep track of everyone you've spoken to or emailed. This will help you follow up on any leads.
4. Start leveraging social media
We all know that employers often check social media before hiring someone. Even if your Facebook or Instagram accounts are set to private, that doesn't always lock things down completely. Make sure your profile looks professional by deleting any posts or photos that you don't want potential employers to see.
Then use your accounts to let people know that you are looking for work. This is a good way to build valuable personal connections.
You should also start following relevant companies or people in your industry. Respond to their posts when you have something constructive to add to the conversation. Also, get to know and start using hashtags on applicable platforms, and add social media handles to your resume or website.
And if you're not on LinkedIn, make a point to set up your profile ASAP. Recruiters and head-hunters use LinkedIn to search for candidates and approach them directly through the site. You can even ask professors, former supervisors, and academic advisors to add endorsements to help you stand out.
Regions Bank has some valuable reminders about how to network on social media:
Social media can help you build your network, but don't forget to put personalized touches when reaching out to someone.
Platforms like Facebook, LinkedIn, and Instagram are tools, but you're responsible for putting in the work.
When reaching out to a connection about a job, don't just focus on yourself. Ask your friend how they're doing, see if there's anything you can do to help, or offer to introduce them to someone who could help them.
5. Set daily and weekly goals
When the job outlook isn't good, it's easy to lose motivation, especially when the process of looking for work takes so much time. To help you manage your time and not get frustrated, create a schedule and set goals.
You can set a goal to set up five informational interviews by the end of the week, only spend one hour a day on job boards, and spend two hours per week preparing for interviews.
Setting goals and a schedule will help you stay productive while also adding some structure to your day.
6. Highlight remote-friendly skills
Because so many companies have switched employees to remote work, add remote-friendly keywords to your LinkedIn profile, resume, and cover letters.
You can start by mentioning common remote work technology that you're comfortable with, but keywords like "time management" and "written communication" also signal to potential employers that you can successfully work in this new job landscape.
And if you aren't familiar with remote work technology or software, use this time to learn it.
7. Stay on top of your finances
One of the best things you can do for yourself post-college is to create a good system for managing your finances. Here are a few tips from Regions Bank about how to manage your money after college:
Pay attention to your credit. Potential employers might actually check your credit, so this is especially important now. But a good credit score can also help you rent a place or refinance your private student loans. It's generally a good indicator of overall financial health.
Figure out your student loan repayment options. Federal student loan borrowers have a few options – standard, graduated, and income-based repayment options. Research what's available to you and how your payments will fit into your budget. Private borrowers might want to consider refinancing.
Create a budget. If you don't have one yet, start a budget now. A budget will help you create a plan to afford your life, from paying off your student loans, saving up for big purchases, and paying for daily expenses.
The unfortunate reality is that money might be really tight right now, but that's not always going to be the case. It's okay to move back in with your parents, to drive a crappy car for a while, ditch your expensive cell phone plan, and to cut out other expenses where you can.
The economy will get better, you will find a job, and you'll be able to start living the life you want.
8. How to start making money in the meantime
While you're job hunting, it's not a bad idea to find other ways to make money. Your dream job will come, but you've got bills to pay in the meantime!
My favorite ways to make money are flexible and allow you to work from home. The benefit to this kind of work is that it easily fits into a traditional work schedule – so you can keep it as an extra stream of income once you do find work. That will help you build an emergency fund and pay down any student debt.
Here are a few of my top picks:
Run Facebook ads for local businesses. Begin a scalable business of creating and running ad campaigns for small business owners.
Teach English online. Platforms are looking for online tutors to teach English to foreign students. You'll need a bachelor's degree, but it doesn't have to be in teaching or English. You'll also need some experience working with kids (think babysitting, camp counselor, etc.)
Work as a virtual assistant. Help business owners with inbox management, billing, scheduling, social media management, and more.
Deliver food. This is an in-demand job right now, and there are tons of companies you can work for.
Become a proofreader. If you have a good eye for spotting spelling, punctuation, and grammatical errors, proofreading might be a good fit.
9. Take care of yourself
The fact that you just completed your degree is a massive accomplishment! Between that and the current job market, it's more important than ever to find ways to take care of yourself.
Take time to step away from social media, get enough rest, go for a walk, drink plenty of water, and keep in touch with your friends.
The final word for 2020 college graduates
I'm not going to pretend to understand what it feels like right now for you, but we're going to come out of this stronger and better prepared for the future.
Inspired by a mentor to reach for more after starting MillennialMoneyMan.com and paying off his loans, Bobby Hoyt began a pursuit of all things personal finance. Unsatisfied with the financial condition of his fellow millennials, he applied his knowledge as an educator to his blog.
His mission is to encourage fellow Millennials (and generations beyond!) to adhere to four main principles:
Live below your means until you don't have to anymore.
Don't finance stuff you don't need.
Let your friends pass you up (don't try to keep up with the Joneses)
Work really hard, then make your money work for you.
Through his work on Millennial Money Man, he hopes to help change the face of personal finance in Gen Y by challenging his readers to slay their debt, increase their income, and plan for their future.
Since quitting his band director job after earning $3 in ad revenues (a tactic he doesn't recommend to students of his blogging courses) he has grown his blog to reach over 2 million readers each year. He's a regular personal finance columnist for the American Psychological Association and has made appearances on major media outlets such as Forbes, CNBC, and MarketWatch. A firm believer in the importance of the side hustle (and an educator who values sharing his knowledge), he partnered with former high school classmate Mike Yanda to teach others how to grow their income by running Facebook ads, along with two other active blogger-focused courses at Laptop Empires.
Bobby lives in the Houston, Texas area with his wife Coral, their wonderfully strange dog Strider, and can usually be found on the golf course, or boating on some body of water when they aren't traveling.