Here are some tips to maintain—and even grow—your wealth.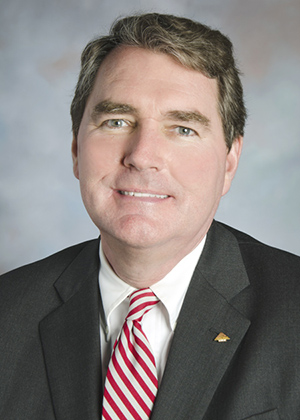 By Marcia Lerner
There are approximately 6.3 million millionaires in the United States today. That's the highest number since the 2007 recession, up from 5.6 million in 2010.1
But what does it mean to be a millionaire today? If you think it means yachts, mansions and never having to think about money, your view may need adjustment. Today's millionaires are lawyers, doctors, business owners and inheritors of hard-won family businesses—the sorts of people you might see grocery shopping or at your child's school. In fact, they might be you. These new millionaires don't necessarily see themselves as "rich." According to Regions Private Wealth Management's 2015 Women & Wealth Study, slightly more than half—61%—of respondents with net worth over $1 million thought of themselves as financially wealthy.
Whatever your definition of "wealth," having $1 million does mean it's time to start thinking about your next steps. Whether you've arrived there by creating a business, working hard in your chosen field, saving and investing intelligently or inheriting family money, once you have your first million, you should start thinking about preserving what you have, increasing your assets and planning for the long term. And all that starts with knowing what you want and what's right for your family.
"The first task for new millionaires is to identify their goals for their newfound wealth," says Baker Crow, Senior Vice President and Regional Executive for Regions Private Wealth Management in Birmingham, Ala. "Identifying your goals will lay the foundation for the plans you have for your money."
To help identify your goals, Crow recommends having a conversation with an advisor. "At Regions we meet with clients and genuinely challenge them to talk with us about all the options they are considering so we can have a comprehensive discussion about all the issues." He explains that the Regions Wealth Assessment™ is a thorough review process that takes a three-dimensional view of financial risk across all aspects of your life. Clients may have widely different goals based on where they are in life. "It could be someone in his sixties who has sold his business and just wants to invest the proceeds for retirement income, or a younger person who may want to invest the million dollars in his business or another business venture."
Crow further notes, "It is so important to perform an honest and comprehensive assessment of your financial situation in order to craft the right plan for achieving your goals."
Making a plan
As you clarify your goals, it will be easier to make a detailed financial plan to achieve them. "It's critical to have a plan in place for your financial future, no matter what stage you are in your life and no matter what your net worth is," Crow says.
A recent study by the Certified Financial Planner Board of Standards and the Consumer Federation of America found that households with more extensive financial plans were better prepared financially and felt more confident. Having a plan also allows you to prioritize your spending and saving, and helps you to ask for more focused financial advice.
Whatever your financial status, assembling a team to help you carry out a financial plan can be immensely helpful.
Crow recommends that you start by talking to people you trust who are financially stable and ask them who helps with their assets. Once you've asked a few people, Crow says, narrow down the list and get a sense of whom you might talk to, all with the aim of finding an advisor who understands your goals and whom you trust. "Open up with that advisor," Crow suggests.
And one advisor may not be enough. "Depending on your particular situation, a team might be necessary," says Crow. They might include a real estate professional, an accountant or an estate planner. Who you add depends upon exactly what you want to accomplish and your stage of life.
"The goal is to build a team that is your team," Crow says. "A team that is focused solely on you and your goals."
Being realistic
There are risks that come with having a lot of money, Crow acknowledges. "Things go wrong when expectations of what money will do for your lifestyle are not in line with reality," he says. In situations where people make their first million, they often try to fund lifestyles that are not sustainable, or set unrealistic goals. Sometimes people believe they'll have higher returns on their investments, which in turn can fuel aggressive spending. If returns do not match the level of spending, depletion of assets will occur, making it increasingly difficult to maintain your desired lifestyle.
On the other hand, smart planning can give you a leg up on your next million. "It's understanding your goals, and then being realistic about your expectations of that newfound money," Crow says.
With clear-eyed realism and a sharp focus on goals, you may have more options than you realize. "It starts with goals," Crow says, "and looking at all the alternatives that exist, that will help you achieve your next million." Think about whether you're trying to diversify your business, starting a new business you've always been passionate about, or creating a plan to fund a long, leisurely retirement, he says.
Being a millionaire may not be something you planned on, or it could be the conclusion to a hard-won race, but however you arrive, don't let it stop there. By being thoughtful and informed, and taking action to protect your assets, you can extend your good fortune into the future, and to your next generation.
1
According to research by Phoenix Marketing International, which identifies millionaires as those with a net worth of $1 million or more in investable assets.