Returning to the nest after college has financial implications for both generations. Smart planning can help ease the strain.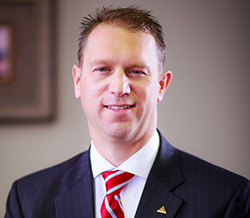 It didn't take a lot of math for Nick Vecore to conclude that the right place to live after graduating in 2013 was with his parents. "Why wouldn't I live somewhere rent-free while building up my savings?" asks Vecore, who works for a marketing firm in Southfield, Michigan, and is saving for a down payment on a house.
Such choices have become the norm. Recent findings show that the majority of Americans aged 18 to 34 live with their parents. "Slower economic growth has created a challenging job market, and even those who can get a job are often not making what they need," says Daryl Kersting, Midwest Area Business Manager at Regions Private Wealth Management in Clayton, Missouri. "Plus, if you walk away from college with student debt, it's going to be very hard to support yourself." Kersting cites another factor: the gradually increasing age at which young people get married, which for men has risen from age 24 in 1980 to 28 in 2010. For women, the average rose from age 22 to 26 during the same span.
Whatever the reasons for returning to the nest, there are financial implications for everyone. In the best-case scenario, Kersting says, these former students use the time at home to pay down college debt while saving for other goals. Having them back can benefit a family in other ways, opening the door to conversations about the parents' short- and long-term financial plans. Less ideal is when well-intentioned parents cover their children's expenses without insisting on their advancement in their education or career, which can be bad news for parents. "Spending on the kids might mean you're not contributing as much as you otherwise could to your 401(k) or IRA," says Kersting.
To avoid negative consequences, Kersting suggests that parents and children sit down before college graduation and develop a written financial plan, including how long kids will live at home and what they will do to improve their financial situation. "Parents want to be supportive, but you don't want your kids to get complacent," he says. "Putting your goals in writing makes it real."