Inflation remains low, but it can edge up quickly. Rising consumer prices can hurt your bond portfolio by eroding the value of the interest payments. One way to reduce those negative effects is to keep some of your bond holdings in Treasury Inflation-Protected Securities, or TIPS.
The interest payments and principal value of Treasury Inflation-Protected Securities are linked to inflation, rising when the U.S. Consumer Price Index goes up and falling when it goes down. TIPS have underperformed the broader bond market in recent years due to very low U.S. inflation. (In 2014, the U.S. consumer price index rose just 0.8%.1) However, the best time to buy TIPS is when inflation is low, as their price rises with inflation.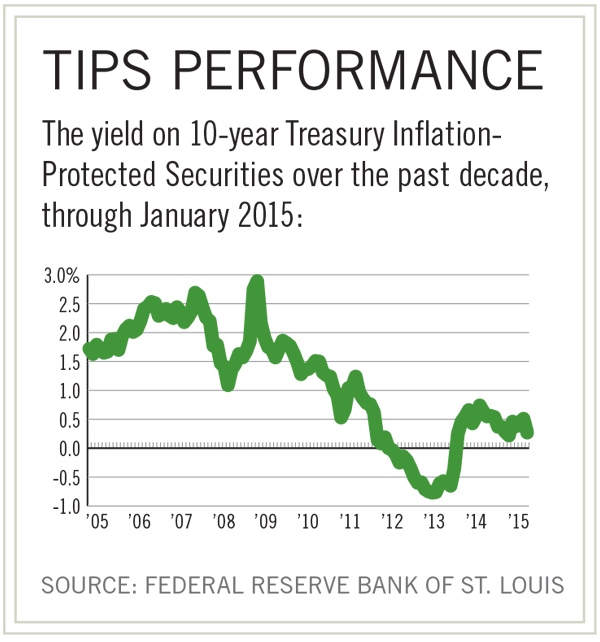 1
U.S. Bureau of Labor Statistics.