Daily market volatility can drive us crazy, so focus on the long haul.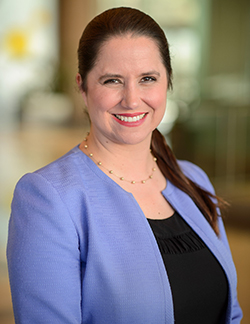 Change is and always has been a constant in financial markets. Yet today's around-the-clock smartphone updates and nonstop news cycle keep us aware of the smallest changes throughout the day. And while having market updates in our pockets makes us more in tune, they can also make market fluctuations seem more pronounced than ever before.
Combine that barrage of messaging with the volatility and slow-growth returns thus far in 2016, and the urge to shift equities into lower-risk allocations or to anchor savings in cozy cash is understandable. But fear-based reactions are not the best way to meet long-term retirement and philanthropic goals, says Codie LaPorte, Vice President and Wealth Advisor for Regions Private Wealth Management in Baton Rouge, Louisiana. "You should only change your allocations when goals or objectives actually change," she says, "not because of your feelings or emotions."
"Figure out what type of lifestyle you want to live in retirement, estimate what you think your bills will be, and then think about your time horizon, how much you're currently saving and your equity allocation," says LaPorte. "If you lost 50% of your equity portfolio and equities make up 40% of your entire portfolio, could you weather that 20% loss, knowing that the markets will bounce back eventually?" If you can't take the loss, she says, you may need to push back your time horizon or adjust your lifestyle to compensate. But what you shouldn't do, she says, is put yourself in a position where you'll have to reallocate your investment portfolio based on impulses.
Sometimes, the best way to gain peace of mind about the future is to look to the past. "When we look at the S&P 500, investors have never suffered an overall loss during any 15-year holding period. And, since 1926, only four times did they lose money in the S&P in a 10-year holding period," says LaPorte.