Think your retirement will be filled with expensive activities?
It may be, depending on your goals. But one recent study¹ finds that middle- and high-income retirees often spend much of their free time on inexpensive leisure activities.
Conducted by researchers at Texas Tech University, the study analyzed data from the U.S. Bureau of Labor Statistics' American Time Use Surveys (2010-2012) to find out how retirees* spend their time, compared with how full-time workers spend theirs. They looked specifically at the most common leisure activities for each group. The researchers found that middle- and high-income retirees spend far more time on activities such as reading, watching TV and cooking at home than they do on costlier activities such as shopping or golf. However, the study did find that retirees spent more time on certain higher-cost activities, including shopping and leisure sports, than workers.
The results suggest that many affluent retirees may not be devoting as much time to expensive leisure activities as some may expect.
¹Kalenkoski, Charlene M., Ph.D. and Eakamon Oumtrakool, Texas Tech University, "How Retirees Spend Their Time: Helping Clients Set Realistic Spending Goals," 2014.
*The study included only retirees with at least $500,000 in assets. Retirees were defined as anyone age 50 or older who did not report being employed.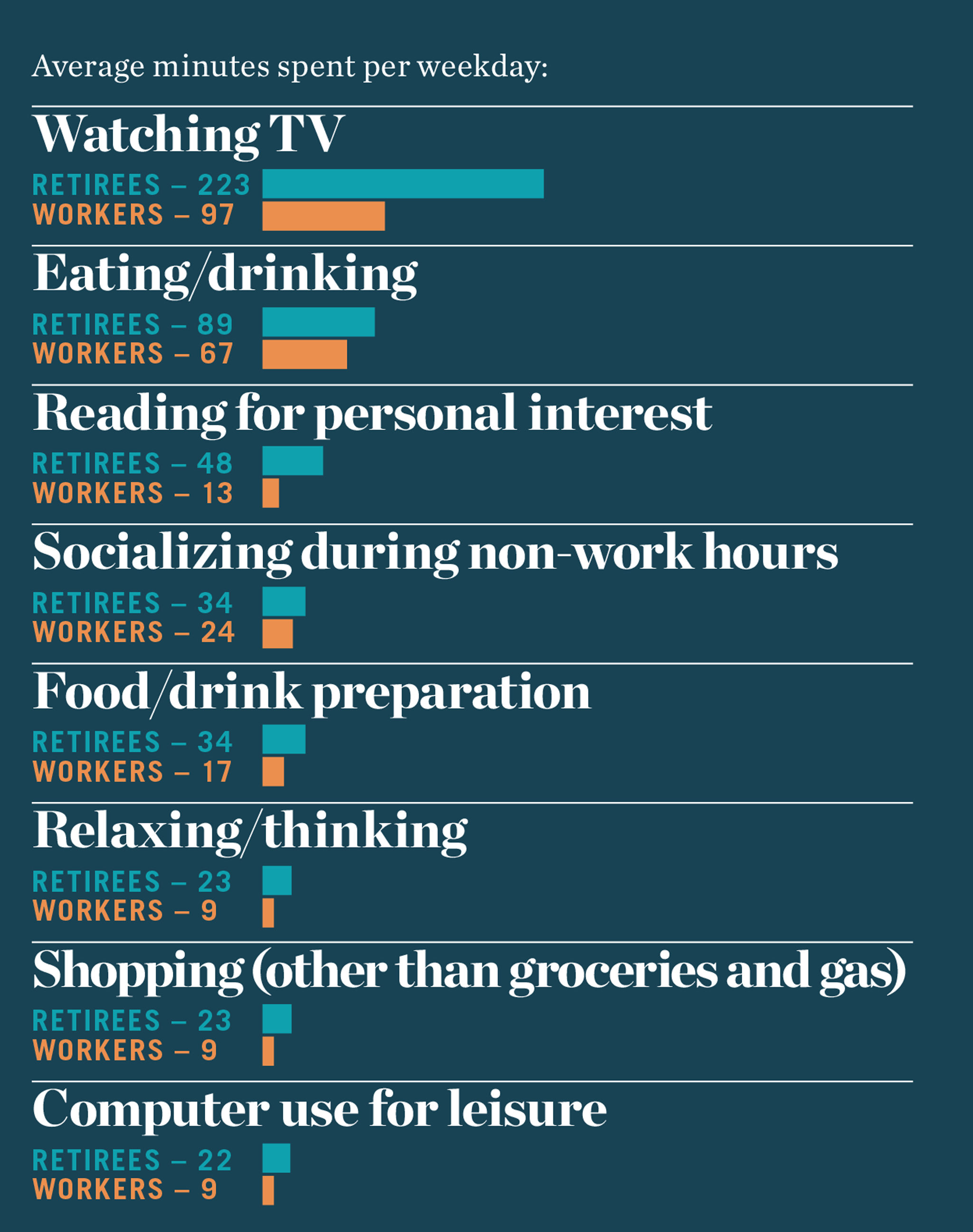 Click to view wealth