Contributing stock or other assets that have gained value often delivers more to a philanthropic organization than writing a check.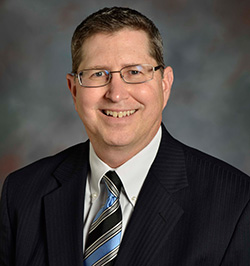 People give to charity because they're passionate about a cause or an organization more often than for any other reason," says Jeff Winick, Senior Wealth Strategist for Regions Private Wealth Management in Birmingham, Alabama. Still, being tax-efficient can be a motivation—every dollar that doesn't go toward taxes is one more that can support your favorite cause—and giving assets other than cash often stretches the donation's value. "Cash can be the least tax-efficient method of supporting a charity," Winick says.
When you donate appreciated assets—anything from artwork, other collectibles or securities to an interest in real estate or, in some instances, certain business interests—the charitable organization reaps the benefit of any increase in value over what you paid for it, and that extra value isn't diluted by taxes. Donors in the highest federal tax bracket, who otherwise might be liable for a 20% capital gains tax, a 3.8% surtax on investment income and possibly state taxes as well, can instead offer the full value of appreciated assets to a philanthropic organization.
You can generally deduct the current market value of such a gift, unless it exceeds 30% of that year's gross adjusted income (compared with a 50% ceiling for cash gifts). For very large contributions, "phase out" rules may also reduce your deduction. "Excess amounts can usually be deducted on future tax returns, for up to five years," Winick says.
Designating a charity or nonprofit as the beneficiary of your IRA, 401(k) or other tax-deferred retirement account can also boost your philanthropic impact. "If you're looking to make a $250,000 gift to your alma mater as part of your estate plan, having it come from a 401(k) plan can be the best use of the account," says Winick, because neither the estate nor the school will face income tax liability.
The federal government also recently made it easier to tap a traditional IRA to support qualified charities. If you've reached age 70½ and must begin taking required minimum distributions each year from your IRA, you can direct up to $100,000 of your withdrawal to one or more such institutions. The amount of your donation counts toward the RMD amount, and you don't have to report it as taxable income. This is just one more way to maximize the impact of a charitable gift, and it may be particularly helpful for anyone who no longer itemizes deductions, Winick says.