GuideStar CEO Jacob Harold explains how philanthropy is evolving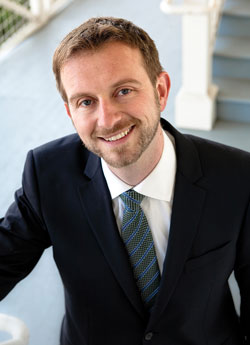 How Americans give money to charity is changing — albeit slowly — thanks to technology and generational shifts.
Jacob Harold, President and CEO of GuideStar, a charity research organization, recently spoke with Insights about trends he's seeing in philanthropy and how individuals and families can make a greater impact with their charitable gifts.
Q: How has charitable giving changed over the last 10 years?
Harold: Thanks to technology, consumers have gotten used to having large amounts of information at their fingertips. We're seeing those expectations show up in philanthropic giving. People want to make highly informed decisions through an interface they're familiar with. We're also seeing different giving behaviors among millennials compared to their parents: They're a bit less loyal to big, brand-name nonprofits and more interested in deep engagements with causes they support. More Americans are giving to global causes today than in the past, as well.
Q: Compared to their income, are people giving as much to nonprofits today as they did before the Great Recession?
Harold: Going back to 1974, the percentage of disposable income that goes to philanthropy has stayed between 1.8% and 2.3%. It was about 2% in 2008 and dropped to 1.8% in 2009, and since then it's climbed back up to 2%. A lot of people would like to drive that up to 3% or 4%. It's worth noting, however, that Americans are systematically more generous than people in other countries in terms of the proportion of disposable income that goes to philanthropy. However, philanthropy takes many different forms in countries around the world, so it's not perfectly comparable.
Q: Are families incorporating charitable giving into their legacies/estate planning differently than they did before?
Harold: Today, you might have four generations of a family engaged in that family's philanthropic decision-making. It can really bring families together, but it can also be hard if there are differences in politics and perspectives. Also, there's a clear trend toward giving while living — the idea that more wealthy people today want to give while they're alive instead of waiting until they've passed on. There are many reasons for this. One is that a lot of donors just find giving really interesting. It's a fun process, it's intellectually engaging and it's a great way to spend time and energy. Second is that sometimes they're worried about generational differences and want to make sure their money goes where they want it to. Third — and I think this is most important — there are a lot of urgent problems in the world, and money spent today can make a bigger impact than money spent tomorrow.
Q: What can affluent individuals and families do to improve their giving and ensure they are making the biggest impact with their charitable dollars?
Harold: They should aim to be more proactive and step away from thinking about giving as just responding to donation requests. Instead, they should determine in advance how much they can realistically give and decide what causes they care about most and what organizations best support those causes. Being proactive rather than responsive is far more rewarding.