Spend time to develop a personal brand that reflects your core beliefs.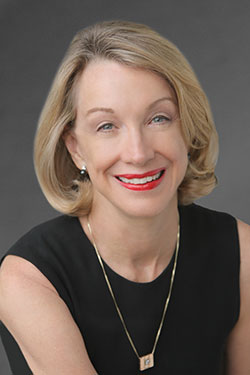 Every day and in nearly every situation you find yourself — board meetings, conversations with clients, coffee with girlfriends — your personal brand is on display through your actions, words, and decisions.
"Personal branding can be described as the intentional messages you personally present to the world," says Wendy Lane Stevens, founder and president of national public relations firm LANE. "Personal branding needs to be authentic, and it needs to emanate from your core beliefs."
Often we don't realize the impact our words have on others, yet people constantly take their cues from our actions. With texts, phone calls, emails, social network posts, and face-to-face meetings, a massive amount of information is exchanged in professional and personal settings. That's why it's important to ensure that your responses resonate with your values.
Influencing Your Personal Brand
The concept of personal branding has been around for centuries. Five decades ago, a woman's contribution to the homestead directly impacted family members and nearby friends. Today with the ease of travel, you might frequently meet people outside your geographic circles. And thanks to social media, your personal brand is front and center at all times.
"Now the people you impact has grown exponentially," says Stevens, who has more than 40 years of experience in the combined areas of strategic communications, media relations, crisis communications, reputation management, and branding. "The world has become smaller, and we're able to touch a lot more people. We have a desire to control how we're thought of and viewed."
It's never too late to create a personal brand or modify your current one. Stevens suggests these steps.
Brainstorm and write down 30 to 40 words that describe who you are and the traits you like about yourself or want to improve. After thoughtful consideration, narrow the list to about six words.
Compare your descriptions to the words three of your role models would use to describe themselves. Use this as a gauge to refine your list.
Ask a family member or close friend to review your words. Are they aspirational and achievable? "You want these words to be authentic and transparent, so you want honest feedback," Stevens says.
Use the words to develop an elevator speech that describes who you are and what you believe - this becomes your personal motto. Keep it near you – like on your computer or on your phone so you're constantly reminded of your core values or brand.
Every several months, grade yourself on how you've integrated your values and brand into your life.
"If the goal is to be the best you can be, then you will know how you're doing and people will recognize your core values," says Stevens.
Mothers can give daughters as young as six-years-old a jumpstart on personal branding by celebrating strengths and differences as well as making sure they understand how they influence others.
"Maybe we don't call it personal branding but living intentionally. As a mother and as a role model, you want to help your daughter be strong in her pursuits and teach her to have the confidence to know what she's good at -- even if she can't see it in herself just yet," says Stevens.