Women have certain advantages when it comes to investing. Research shows they're often more focused than men on their family's long-term financial security — meaning they're less likely to make rash decisions about money. They are also more willing to seek out advice from financial professionals and trusted friends.
But there's one key thing they often lack: confidence.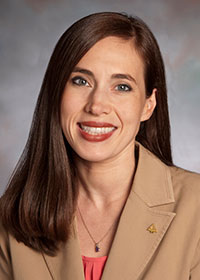 "Women often manage their household's budget and spending, but they have less experience with investing," says Francesca Smitherman, Director of Equity Research for Regions Investment Management. "I surveyed a roomful of women earlier this year, and when I asked how many were not comfortable with investing at all, the majority raised their hands."
The 2015 Regions Women and Wealth Study echoes Smitherman's observation. When asked how confident they feel when investing, women, on average, rated their confidence level at 4.75 on a one-to-seven point scale, with seven being the highest. Men, by comparison, rated their confidence level at an average 5.42.
Lower confidence can cause negative behaviors, Smitherman warns. For example, some women are so intimidated by investing that they put the majority of their savings in very conservative investment vehicles, such as savings accounts or certificates of deposit (CDs) rather than stocks and bonds. That can severely hurt their portfolio's overall performance, since stocks and bonds generally have much greater growth potential over the long term. Women need to assess their risk appetite for these other investment opportunities.
"Stocks and bonds have generated far bigger returns than cash historically," Smitherman says. "Women who aren't willing to invest their money in them may be missing out on those potential returns."
What can women do to bolster their confidence and hopefully their investment performance as well? Smitherman offers this advice:
If married, talk to your spouse.
Whether you're married, single, divorced or widowed, your Regions Wealth Advisor can guide you through the basics of investing and help you build a financial plan tailored to your needs as well as your family's. Your advisor can help you define your short- and long-term financial goals and then design an investment portfolio targeted to those goals. Many women find they can benefit from working with an advisor. According to the 2015 Regions Women and Wealth Study, 72% of women said they turn to a financial advisor for guidance on investments and financial planning, while 38% turn to their spouse and 14% turn to friends.
Ask the right questions.
Smitherman recommends women ask their financial advisor five basic questions:
What is the ideal investment allocation considering my/our personal risk tolerance?
What is your current view on the economy?
What is your current view on stocks?
What is your current view on bonds?
How much income is my portfolio generating?
Asking your advisor questions like these will help you become more familiar with your portfolio and ensure you're creating a plan tailored both to your needs and the current economic environment.
Remember that investing doesn't have to be complicated once you know the basics. The best way to ensure your savings are invested wisely for the future is to meet with an advisor to discuss your current financial situation, long-term goals, needs, and available options. Your Regions Wealth Advisor can help get the answers to any questions you may have — from the simple to the complex.