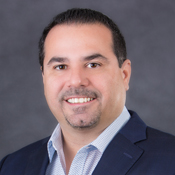 Frank Silva has worked in the mortgage industry since 1997 and has experience in all types of loan programs. Frank is committed to providing professional, first-class service to his customers. From application to closing, he is available to answer any questions you have. Frank is ready to assist you with all of your mortgage needs. Thank you for choosing Regions Mortgage and Frank Silva to assist you with your mortgage lending needs.
Regions Chairman's Club Awards 2012, 2014 & 2016 Top Performer's Club: 2008,2009,& 2013 President's Club: 2002 thru 2007
Education Loan specialties: Doctor loans, construction/renovations loans, and jumbo loans to $2MM.