Regions takes seriously the growing need for awareness about Autism Spectrum Disorder. That is why we launched our Autism Awareness Initiative in mid-2016.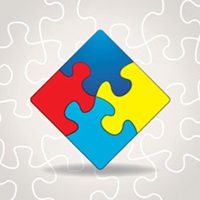 An estimated 1.5 million Americans are on the autism spectrum, interacting in ways that are different from most people and sometimes experiencing emotional episodes due to sensory overload. For them and their loved ones or caregivers, even basic activities, such as going to the bank, can be extremely difficult.
We strive to make our facilities accommodating to people with autism by creating a friendly and welcoming environment, raising awareness and educating people about autism. These efforts are making a difference. In 2016, the Autism Society of Alabama recognized our autism awareness efforts by awarding Regions its Innovative Program Award during the organization's annual Autism Shines gala.
Region's Autism Awareness Initiative includes:
Training for Regions branch employees to recognize autism and know how to react to situations and communicate appropriately
Sensory packs containing a stress ball, sunglasses and noise-canceling earbuds at branch locations to assist customers with autism who may experience sensory episodes due to noise, lights and other factors
Quiet areas in each facility that guests and loved ones accompanying them can use until an episode passes
An employee instructional video to explain autism and offer suggestions to bank associates about how to approach an individual experiencing an episode
A partnership with University of Alabama at Birmingham physicians and the Autism Society of Alabama to develop and build upon this initiative