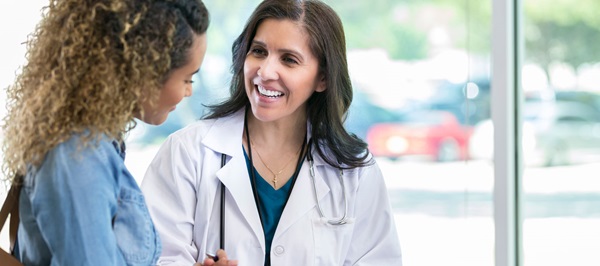 Regions cares about the health and well-being of you and your family. That's why we provide you with options for preventive care, affordable treatment and tax-savings. Take time to read each plan and select the one that's right for you and your family.
Medical
The Regions Medical Plan is administered by Blue Cross Blue Shield of Alabama and offers two options: Core High Deductible Health Plan and Advantage PPO Health Plan. In today's economy, it's more important than ever to make the most of your benefits dollars. Comparing both options carefully can help you make an informed decision.
Dental
Dental health means much more than healthy teeth -- it is integral to your health and well-being. Dental insurance helps cover the cost of dental care for you and your family. Regions offers comprehensive dental coverage through Blue Cross and Blue Shield of Alabama for services ranging from X-rays to routine cleanings, to fillings and orthodontic care.
Vision
A routine eye exam can detect simple blurred vision or find a wide range of other diseases that may otherwise go unnoticed until it's too late. For this reason, it is important to schedule regular eye exams for you and your family. Regions offers a voluntary (associate-paid) vision plan through Vision Services Plan (VSP) which covers routine eye exams, eyeglasses and contact lenses.
Flexible Spending Accounts
If you have eligible health care expenses and are on the Advantage Medical Plan or dependent day care expenses, consider participation in the Regions Flexible Spending Accounts (FSAs). These accounts are a simple way to reduce your costs for health care and dependent day care by allowing you to pay for eligible expenses with pre-tax dollars.
Health Savings Account
If you are on the Core High Deductible Health Plan consider participation in the Health Savings Account (HSA). This account allows you to save money for eligible medical expenses to use now or in the future completely, tax-free. The account is yours to take with you, even into retirement.
Need Help?
Contact the HR Connect Team at 1-877-562-8383.
The website benefits.regions.com is intended to provide select highlights of the plans. For more detailed benefit information, please refer to the appropriate Summary Plan Descriptions. Every attempt was made to make this site as accurate as possible. If a discrepancy exists between this site and the official plan documents, the plan documents will govern. In addition, while Regions intends that these plans be continued indefinitely, it reserves the right to amend or terminate them at any time.