Important Coronavirus Information
Resources and Support for Businesses
We're here to help small businesses recovering from unprecedented challenges created by the coronavirus crisis. We'll work with you to find banking solutions for your business situation.
Resources and Support for Individuals
Find out more about Child Tax Credit payments, Economic Impact (Stimulus) Payments and other resources to help you navigate the changing economic environment.
We're Here For You
We focus on putting people first and doing what's right. That's why Regions offers several ways to safely bank with us. We may also contact you by email, mail or phone to update you on changes to our services. To make sure we can reach you, verify your contact details through Online Banking. Select the link in the alert on the Account Details page.
Adapting to Changes in Everyday Services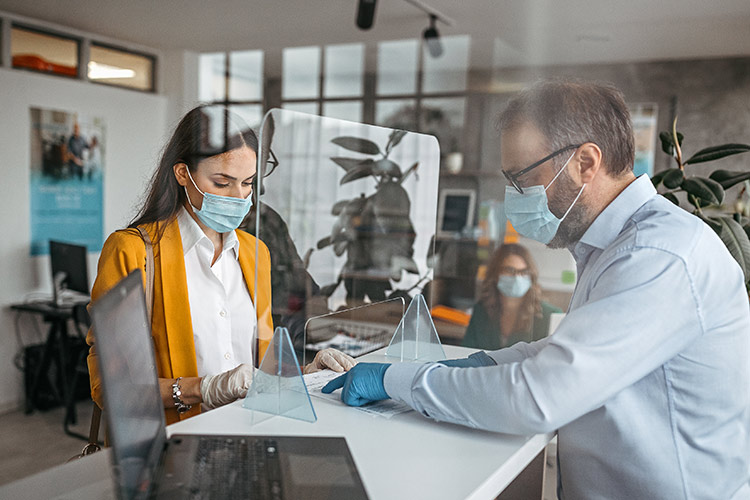 Ways to Bank 
Branch Service Updates
Regions branch lobbies, drive-thrus and ATMs are open to serve you. We also encourage you to make an appointment for a more dedicated customer experience.
Digital Banking
Bank safely and securely from almost anywhere with Regions Online Banking or Mobile Banking1
Check balances
Transfer funds
Pay bills
Deposit checks (Mobile Banking only)
DepositSmart ATMs® & Video Banking ATMs
Get cash
Check balances
Transfer funds
Deposit cash and checks
Safety, Security, & Community
FDIC Coverage
We want you to feel confident that your money is safe with us. Your Regions Bank checking, savings, money market, CD, IRA and some retirement accounts are protected up to $250,000 per depositor.
Be Fraud Aware
Look out for suspicious emails that claim to be from the CDC or other well-known organizations. Never share personal information or click on links in these emails. Go directly to health organization websites for information updates.
Supporting Our Communities
Regions, Regions Foundation and our associates contributed $5.3 million in coronavirus relief and recovery funding, supporting more than 340 organizations in 16 states.
The site is operated or controlled by a third party that is unaffiliated with Regions. The privacy policies and security at the linked website may differ from Regions privacy and security policies and procedures. You should consult privacy disclosures at the linked website for further information.