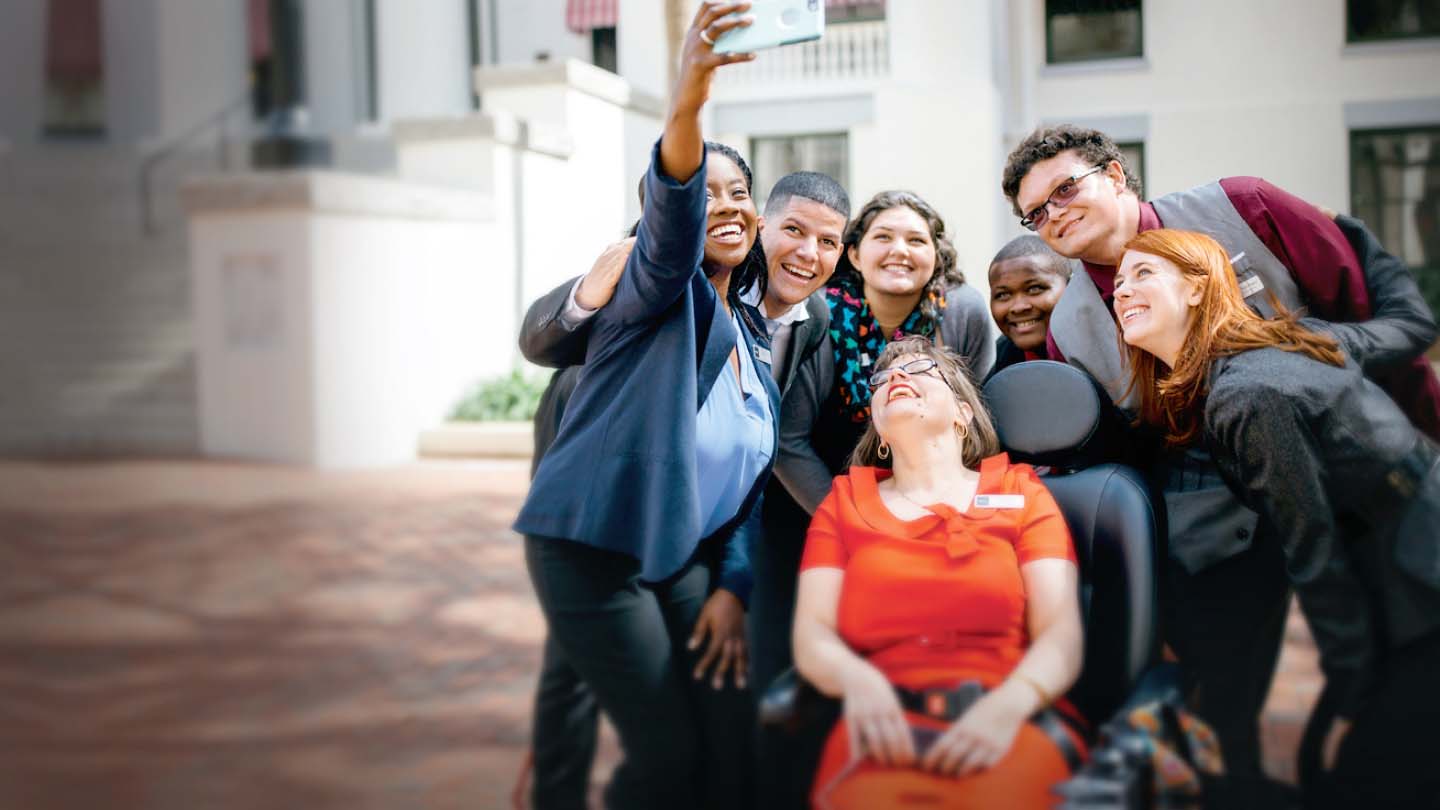 Diversity and inclusion are important to Regions. Our commitment is reinforced through our ongoing efforts to reflect, anticipate and adapt to the changing demographics of the communities where we live and work.
Collaborative Partnerships for Inclusive Growth
Historically Black Colleges and Universities (HBCUs)
We maintain collaborative partnerships with several Historically Black Colleges and Universities (HBCUs) and HBCU football classics, which support financial education, student and alumni engagement and athletics.
Designed in consultation with each institution to best suit their needs
Allows us to offer banking solutions that meet the needs of students, alumni and their communities while also offering advice, guidance, and financial education
United Negro College Fund (UNCF)
The UNCF plays a critical role in the communities in which we operate, providing students the opportunity to pursue the education they want and deserve. Through our long-term partnership, we meet the needs of students at historically black colleges and universities.
Scholarships
Financial education
Regions Riding Forward® Scholarships
In celebration of the contributions of African Americans past and present, we offer the Regions Riding Forward Scholarship Essay Contest each year to eligible high school seniors and college undergraduates.
High school seniors may apply for a $5,000 scholarship
College freshmen, sophomores and juniors may apply for a $3,500 scholarship
Learn more about Regions Riding Forward® Scholarships and eligibility requirements.
People with Disabilities
We're committed to understanding the needs of people with disabilities and ensuring they have access to banking solutions to achieve their financial goals.
A dedicated Disability Services & Outreach Manager builds and maintains relationships with advocates within the disability community
Internal partners work to continually find ways to make banking accessible for customers
Learn more about Our Commitment to Accessible Banking.
Service Members and Veterans
We're committed to supporting the men and women of the U.S. military and their families.
A dedicated Service Members and Veterans Affairs Manager focuses on banking needs specific to service members and veterans
Nonprofit organization partners provide financial advice, guidance and education to many service members and veterans who live and work in the communities Regions serves.
Learn more about how we support service members and veterans.
Regions Her Vision Her Legacy®
Regions Private Wealth Management developed Her Vision Her Legacy® to educate, equip and empower women to take control of their unique financial situations. We offer resources to women to help them envision and plan for their financial futures so that they — and their families — can rest assured their financial legacies are secure.
Lunch and learn events
Helpful legacy-planning tools
Read more about the Her Vision Her Legacy initiative.