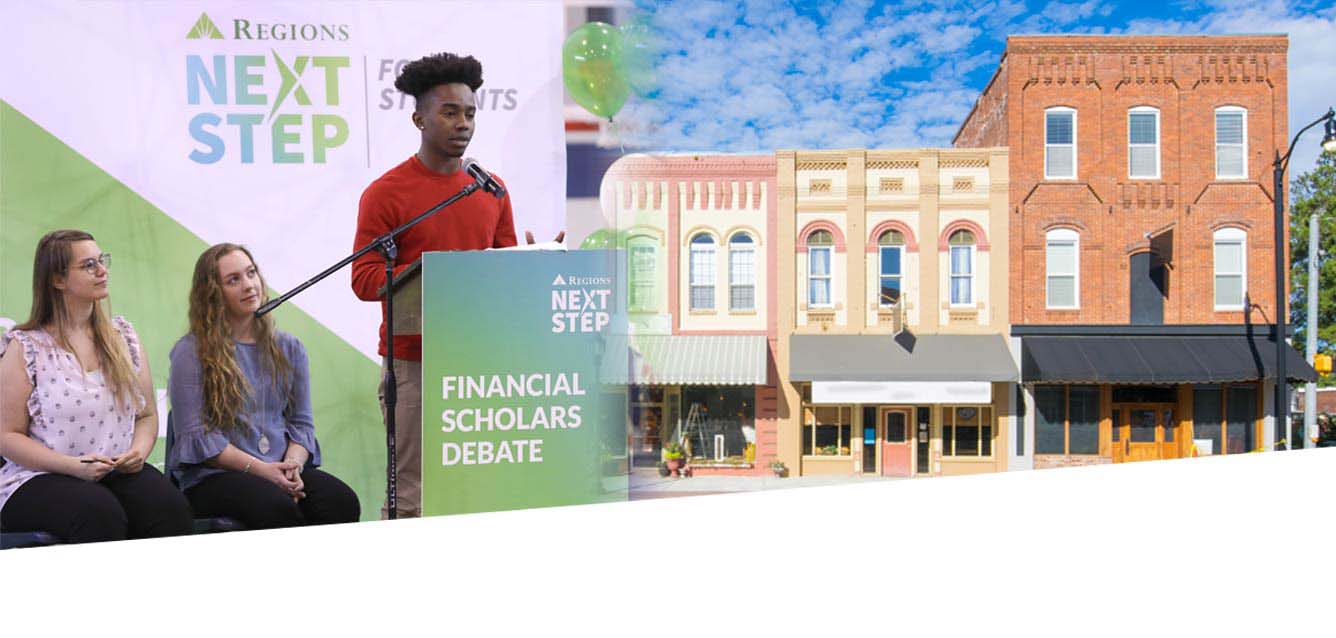 Regions is committed to helping individuals, families, and businesses achieve financial success.
We work alongside nonprofit organizations, local businesses, government and service agencies to address social and economic issues, assist in building inclusive economic prosperity and help more members of our communities benefit from the rewards of a growing economy.
We make strategic and disciplined community investments in programs that seek to achieve three target outcomes:
Economic and Community Development
Affordable housing
Job creation
Small business development
Homebuyer education and retention
Neighborhood revitalization and stabilization
Education and Workforce Readiness
Student competency and skill building
College and career readiness
Educational access and success
Credential building and employment
Educator training and resources
Financial Wellness
Financial education to youth, adults, and vulnerable populations
Financial planning tools and resources, including Regions Next Step®
Integrated asset-building
Eligible organizations1 focused on at least one of these three strategic priorities are invited to submit a proposal on our online portal.