2022 Shared Value Report
Regions Bank® is committed to making life better for customers, associates and communities by creating shared value as we help them meet their financial goals and aspirations.
Committed to inclusive prosperity
Community Engagement Strategic Priorities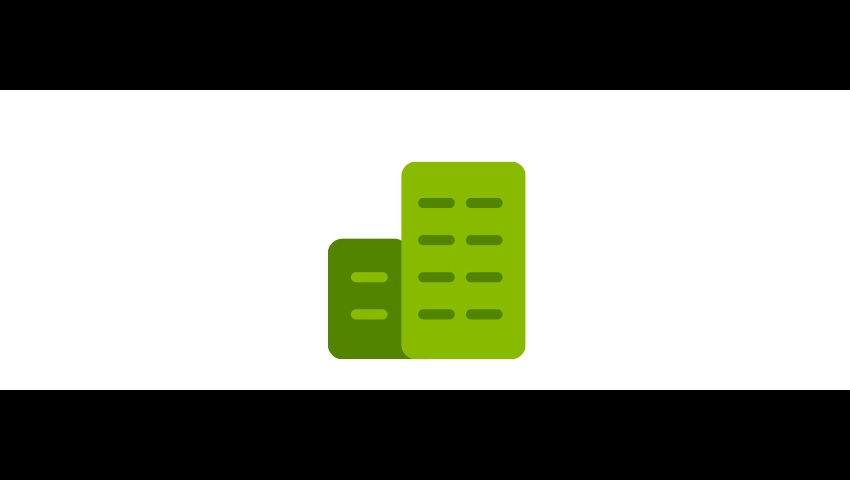 Economic and community development
Affordable housing
Job creation
Small business development
Neighborhood revitalization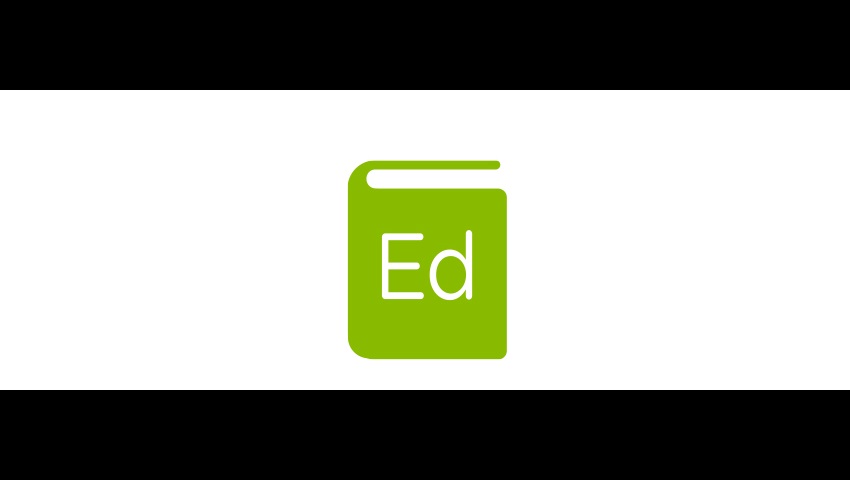 Education and workforce readiness
College and career readiness
Educational access and success
Credentials and employment
Educator training and resources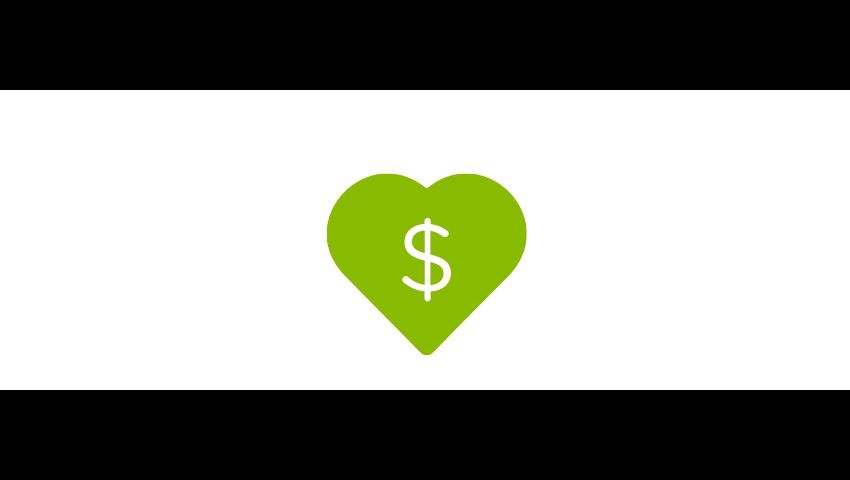 Financial wellness
Financial education for youth, adults, and vulnerable populations
Financial planning resources
Invested in community success
In the past three years, Regions Bank and Regions Foundation®1 invested in initiatives that strengthened local communities.
in community development

2

from Regions Bank

in community giving and chamber support from Regions Bank

in grants and investments from Regions Foundation

in Regions Bank associate volunteer time and community service
2022 Investments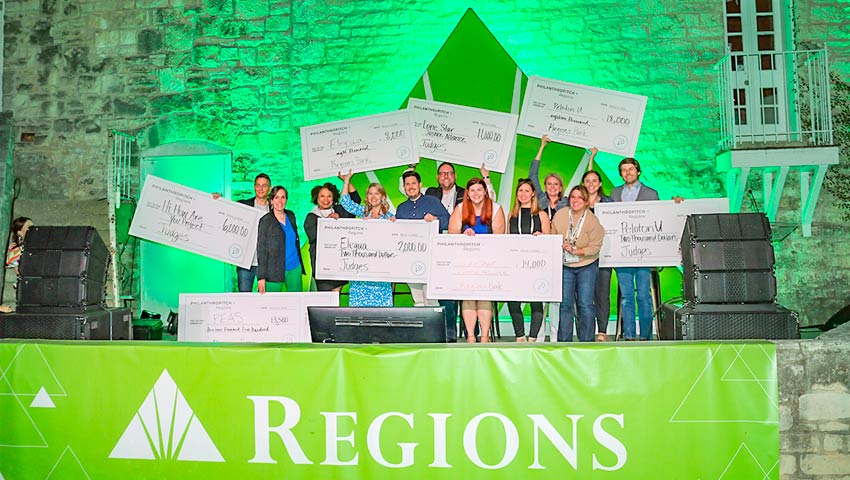 Philanthropic and community giving
$22 million in contributions and sponsorships:
$19 million from Regions Bank
$3 million from Regions Foundation
Supporting United Way
$7.2 million in donations to over 150 United Way agencies:
$5.1 million from Regions Bank associates
$2.1 million from Regions Bank
$75,000 from Regions Foundation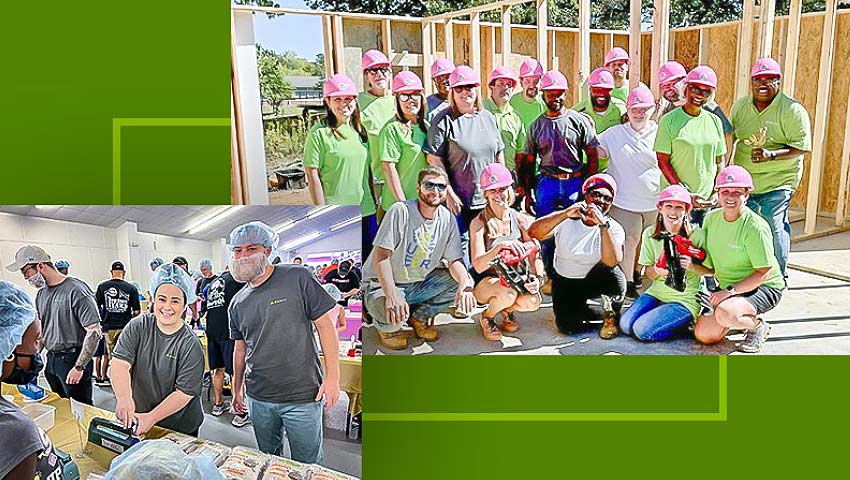 Regions Associates in Action℠
74,000 hours of volunteer and community service by Regions Bank associates.
Diversity, Equity and Inclusion (DEI)
Regions Bank pledges to stand together, embrace differences and foster a culture of inclusion. In 2022, the bank's recognitions and activities include:
Best Place to Work for Disability Inclusion by the American Association for People with Disabilities Disability: IN.
Best Place to Work for LGBTQ+ Equality by Human Rights Campaign Foundation.
2023 Top 10 Military Friendly Brand.
Invested more than 17,000 hours in building Regions associates' DEI acumen.
Engaged 19 Regions associate-led DEI Networks to build deeper connections, greater understanding and a stronger sense of belonging.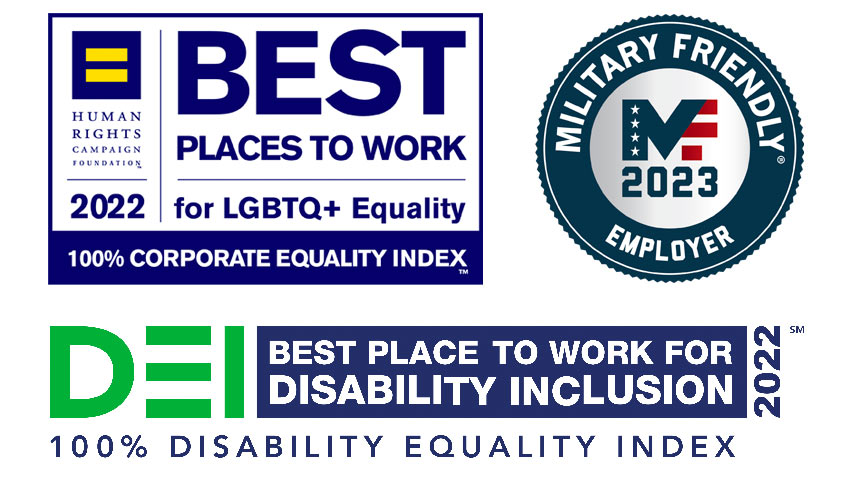 Advancing racial equity and economic empowerment
Collectively, Regions Bank and Regions Foundation provided $31.7 million3 in giving, lending and investments to help foster racial equity and economic empowerment for communities of color — more than doubling a 2-year pledge of $12 million from July 2020 to June 2022.
Created shared value
Regions Bank and Regions Foundation are proud to work alongside Regions Bank associates and community partners, in helping people and local businesses take the next step toward their goals. Below are some highlighted outcomes in 2022.
in small business and farm lending from Regions Bank

in community development lending

from Regions Bank

in medical debt abolished through a special Regions Bank grant

the dollar value of resources offered to small businesses through Regions Bank grants
people received financial education from Regions Bank

students increased their academic competency through Regions Bank grants

people found permanent employment through Regions Bank grants

affordable housing units repaired or rehabilitated through Regions Bank grants
Fostered entrepreneurship and strengthened businesses
Regions Bank helped businesses succeed and inspire the next generation of entrepreneurs by:
Increasing access to capital through bank lending and equity investments to community development financial institutions (CDFI) and minority depository institutions (MDI)
Providing technical expertise and support from Regions Bank associates
Entering into an agreement with seven CDFIs allowing their customers to use the Regions ATM network without paying the industry-standard out-of-network fee
Sponsoring entrepreneurship training and small business workshops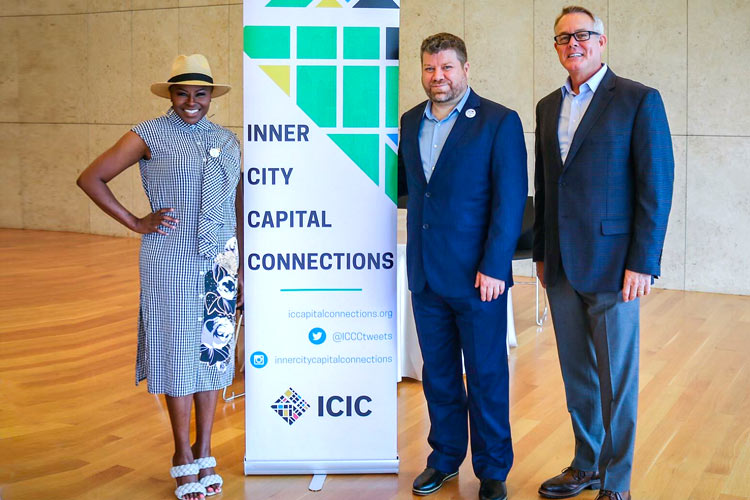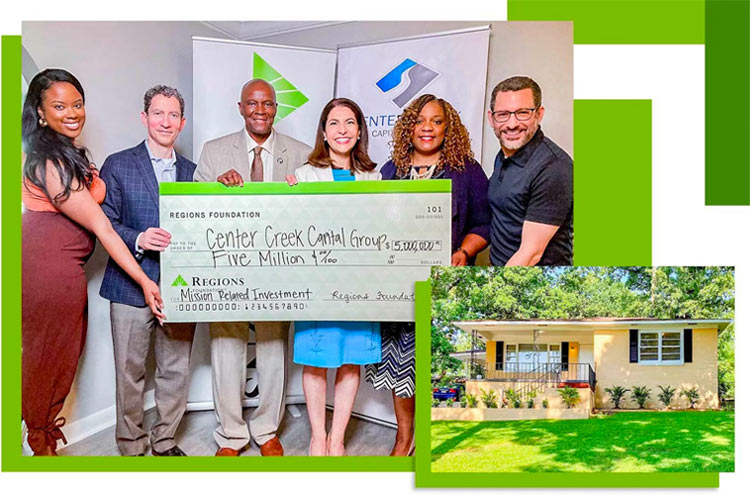 Increased affordable housing
The Regions Foundation made a $5 million Mission Related Investment in Center Creek Capital Group, an organization that is actively addressing affordable housing needs across the southeast United States. The investment helped the organization expand high-quality affordable housing options for traditionally underserved low- or moderate-income residents.
Supported people with disabilities
Helping individuals with disabilities achieve their goals continues to be a priority for the bank. In addition to providing accessible products and services to customers, Regions Bank associates delivered free financial education seminars to more than 300 people with disabilities. The Regions Foundation continued its support of workforce readiness programs for people with disabilities, including a job training program for people with vision loss.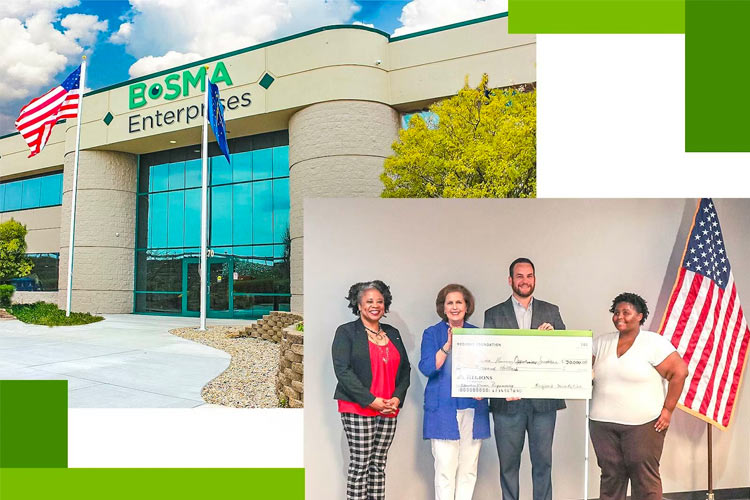 Past reports
Review previous Environmental, Social, Governance and Community Engagement reports.