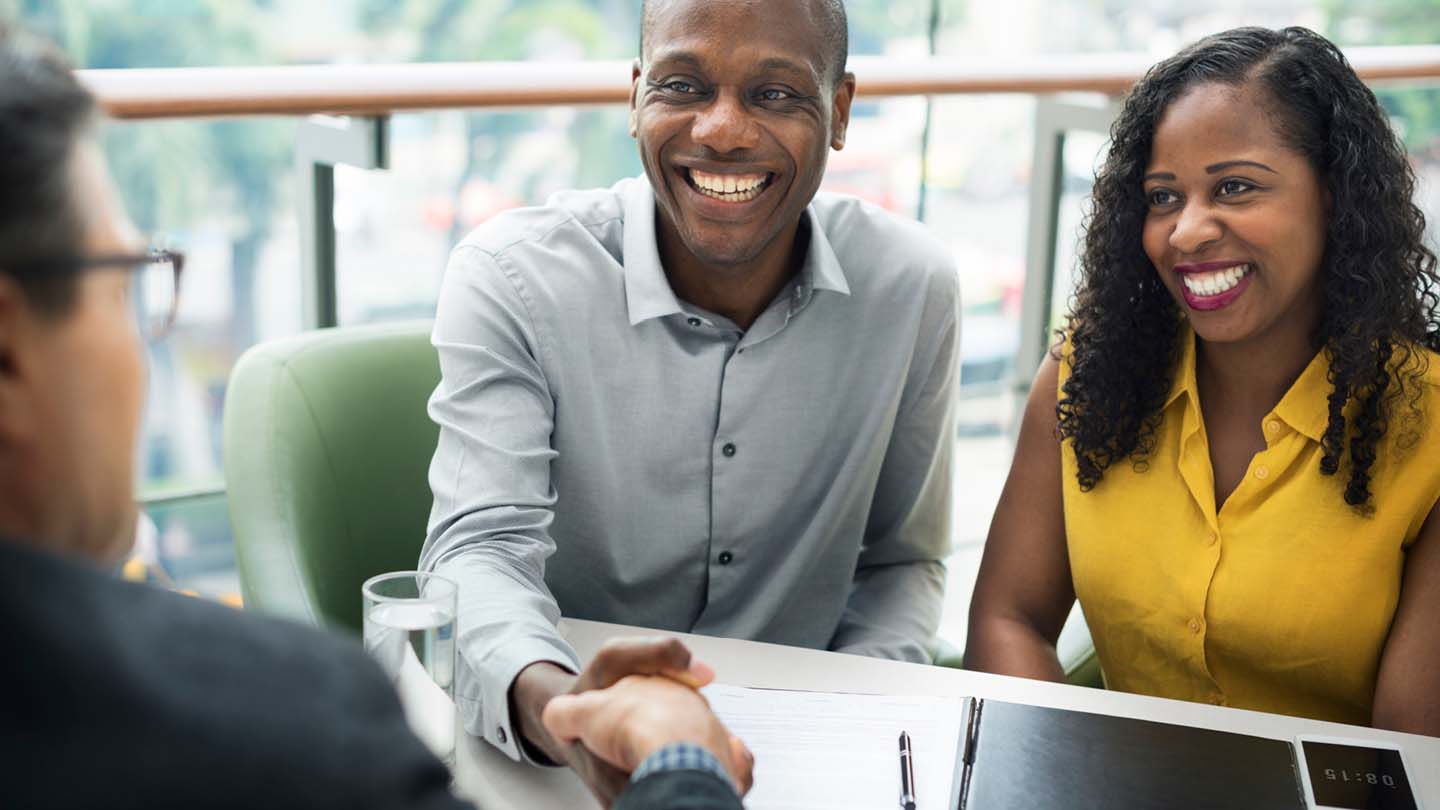 We're committed to meeting the needs of all our customers and treating them fairly and consistently – regardless of age, race, religion, gender, marital status, disability, color, national origin, sex, receipt of public assistance, military service, and familial status. We ask questions, listen to what you tell us and make sure we understand how we can help you achieve your financial goals.
Our Commitment in Action
Customers with Disabilities
Regions is dedicated to inclusivity and accessibility, and we work to listen to our customers and educate our associates on the needs and concerns of customers with disabilities. Through accessible products, services and accessible facilities, we're working to ensure everyone can bank independently with ease.
A dedicated Disability Services & Outreach Manager focuses on accessibility needs of our customers
New and updated facilities that meet the Americans with Disabilities Act (ADA) accessibility standards
Auxiliary aids and writing/reading assistance to ensure effective communication
More than 1,900 ATMs with speech-output and voice-instruction capability
Accommodations at more than 1,500 branch locations designed to better serve customers with disabilities
Friendly and welcoming environment for individuals with autism
Service animals and guide dogs welcome at all locations
Learn more about our approach to accessible banking.
Military Service Members and Veterans
We make benefits available to qualified service member borrowers and their dependents as provided under the Servicemembers Civil Relief Act (SCRA) and Military Lending Act (MLA).
A dedicated Service Members and Veterans Affairs Manager focuses on banking needs specific to service members and veterans
Interest rate caps during active duty on loans taken prior to active duty
Regulatory required protection against foreclosure, eviction and repossession
Regulatory required no pre-payment penalties
Learn more about how we support our service members and veterans.
Elderly Customers
We help protect our older customers from becoming victims of financial fraud and money scams.
Train associates to help prevent, identify and report elder financial abuse
Immediately investigate reports of potential financial abuse
Learn more about how we help stop elder abuse.
Borrowers
We treat our lending customers fairly and consistently and provide quality service in every phase of the lending process – that's the hallmark of how we do business.
Equitable and fully disclosed lending processes and products
No unfair, deceptive or abusive acts or practices
Provide clear and necessary information to make informed financial decisions
Make credit and lending products available to all qualified applicants
Learn more about our fair and responsible lending and servicing practices.