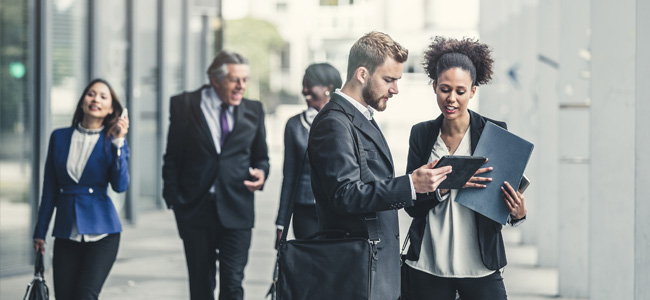 Creative Financing for a Customized Comprehensive Solution
Regions Business Capital provides creative financing to middle-market firms, large corporations and private equity sponsors. We operate a full-service, relationship-oriented platform including loan origination, underwriting, syndication, portfolio management, field examination, collateral management and customer service, giving you the benefit of a well-coordinated team of highly experienced bankers. Our clients enjoy comprehensive business solutions tailored to meet your strategic and financial objectives, delivered as part of an overall relationship.
Asset-Based Finance
Applying our expertise in structuring asset-based loan (ABL) facilities, Regions delivers cost-effective financing and operating flexibility to companies of diverse credit profiles and life-cycle stages. Asset-based structures, supported by margined advances against business assets such as accounts receivable and inventory, allow you to unlock the value of your company's assets to maximize borrowing capacity, supporting growth and other corporate goals.
Greater Flexibility- Asset-based loans generally require fewer covenants since loans are tied to collateral value. This flexibility frees you to focus on executing your company's operating plan rather than meeting financial covenants.
Patient Capital- Asset-based loan borrowers generally benefit from more time and flexibility to work through a market fluctuation or turnaround in the event of financial difficulty because asset quality is the main driver of credit availability.
Enhanced Flexibility- Borrowing against company assets often results in greater liquidity and more predictable credit availability for your business.
Lender Finance
Regions Business Capital's Lender Finance team has the experience and industry knowledge to tailor a financing solution for your specialty finance company.
We provide asset-based facilities in the following segments: Traditional Factoring, Equipment Leasing, Commercial Finance, Select Consumer Finance.
Retail Finance
Regions operates a national retail platform, headquartered in New York. A specialty group within Regions Business Capital, Regions Retail Finance is a dedicated team of experienced professionals who understand your need for flexibility and liquidity throughout the seasons and cycles of your business. While we specialize in senior debt structures, our retail experts direct a banking team that delivers full access to Regions' corporate, capital markets and investment banking products and services.
Our areas of focus are: Broadline, Department Stores, Apparel, Food & Drug Retailing, Sporting Goods, Specialty Retail.
Supply Chain Finance
The Regions Supply Chain Finance solution can help large corporations meet target payable terms and improve cash flow. Supply chain financing reduces working capital inefficiencies in the supply chain by allowing suppliers to receive earlier payments at a discount and extending a buyer's payment terms with its suppliers.
Trade Receivable Securitization
Regions provides trade receivable securitization commitments as a cost-effective source of alternative liquidity for companies across a variety of industries. These companies find that they can often gain flexibility and decrease costs by diversifying their financing sources with the addition of a trade receivable securitization.
Cost Savings: As a result of its structure, a securitization typically provides broader access to capital at a lower all-in cost of funds.
Flexibility: Tailored for investment grade and some non-investment-grade companies, our securitization facilities can be structured with multi-year commitments to give you more flexibility.
Diversification: Securitization can be an alternative to a larger revolving credit facility when you need to raise additional capital.