Commercial Banking Solutions
Expect business intelligence that goes beyond the balance sheet
Regions delivers a full range of financial, global and advisory services to meet the needs of your company. Our Commercial Banking Solutions Relationship Managers are business consultants that understand your company and deliver smart solutions. They are focused on earning your trust and building a long-term relationship to help you and your business move forward.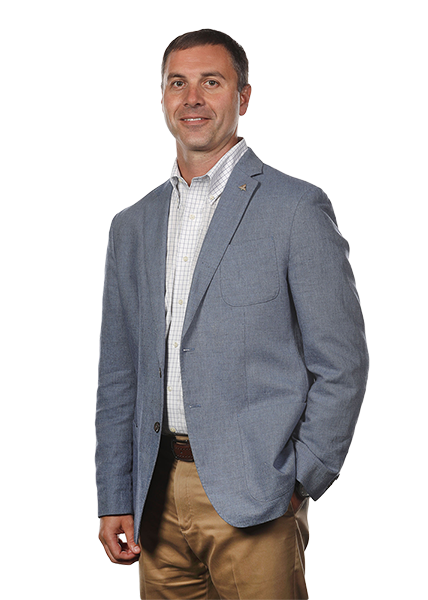 Meet your Relationship Manager
Darren Messer
Darren joined Regions Bank in 2010 as a Bank Manager covering the Charleston, SC market. He was awarded Chairman's Club status in 2013 and 2014 for his outstanding work helping clients. In August of 2018, he transitioned from retail banking into his current role as a Commercial Relationship Manager. Darren maintains many small business relationships throughout South Carolina, North Carolina, and Northern Georgia. Before his banking career at Regions, he was a Mortgage Originator.

Originally from Kentucky, Darren moved to Charleston in 2003. Darren and his wife, Kari, enjoy watching their two boys play travel soccer, boating, and socializing with friends on James Island.
Contact Darren for all your Commercial Banking needs:
Deposit Services
Lending Solutions
Cash Management
Letters of Credit
Merchant Services
Personal Banking
Available by phone or email throughout the business day.
Darren Messer | Commercial Banking Solutions - Relationship Manager
843-329-6514 | Darren.Messer@regions.com