Commercial Banking Solutions
Expect business intelligence that goes beyond the balance sheet
Regions delivers a full range of financial, global and advisory services to meet the needs of your company. Our Commercial Banking Solutions Relationship Managers are business consultants that understand your company and deliver smart solutions. They are focused on earning your trust and building a long-term relationship to help you and your business move forward.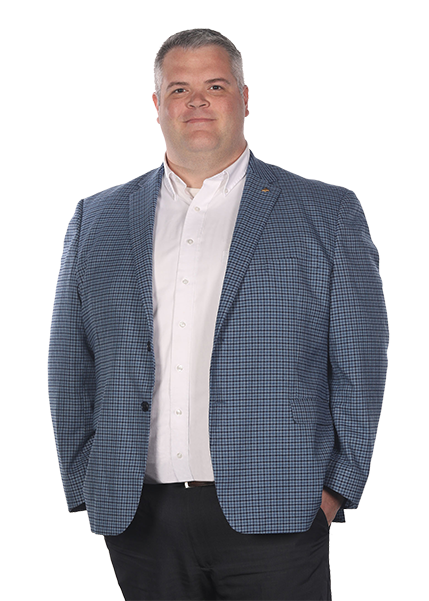 Meet your Relationship Manager
Jerry Hammonds
Jerry began his career with Regions Bank in April of 2010 as a licensed platform banker. In 2012, he was promoted to Branch Team Leader. In 2014, Jerry transitioned to Branch Manager and managed several branches within the Birmingham and surrounding areas. He briefly left Regions in late 2017 and held the position of Branch Retail Executive in the financial industry before returning to Regions in early 2019. Jerry is happy to be back at Regions and currently serves as a Vice President and Commercial Banking Solutions Relationship Manager supporting the North Central Alabama area.

Jerry has participated in many of the events for the Regions volunteer program, "What a Difference a Day Makes." He received his degree in Business Finance from The University of Montevallo and enjoys spending time on the water with his family doing activities such as boating and tubing.
Contact Jerry for all your Commercial Banking needs:
Deposit Services
Lending Solutions
Cash Management
Letters of Credit
Merchant Services
Personal Banking
Available by phone or email throughout the business day.
Jerry Hammonds | Commercial Banking Solutions - Relationship Manager
205-766-9003 | jerry.hammonds@regions.com