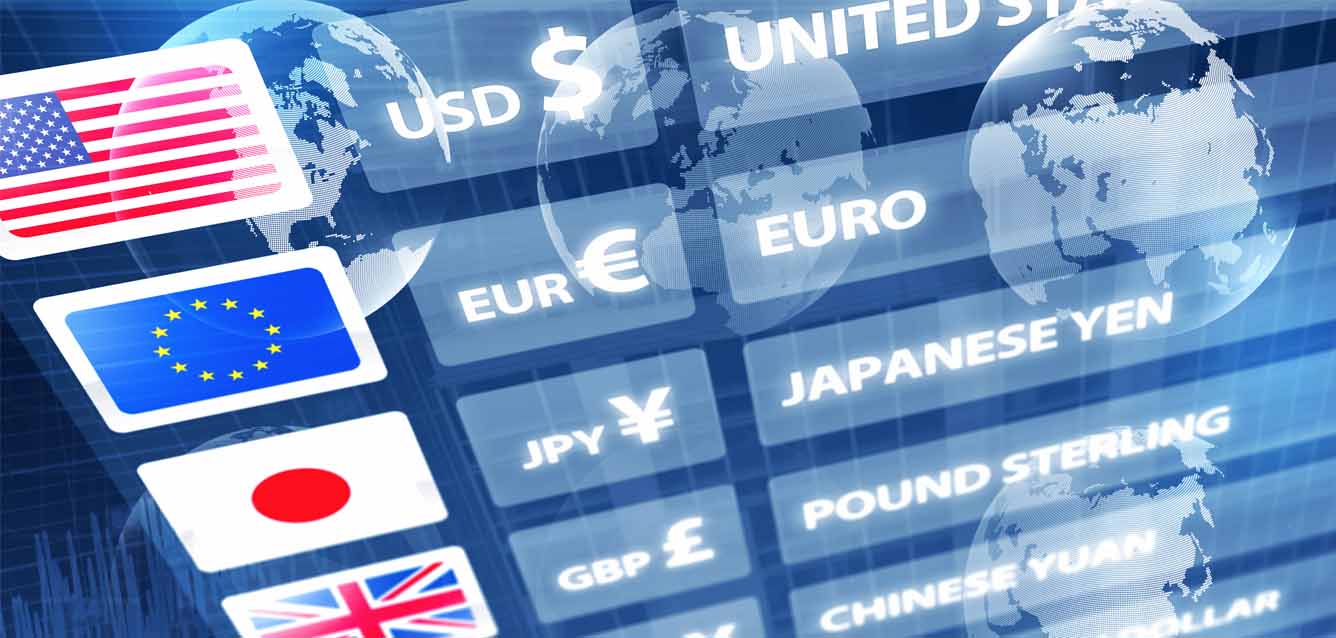 If you're engaged in international business, Regions offers a full suite of foreign exchange services to help you navigate the global economic landscape with confidence. As a full-service provider of foreign exchange services, Regions offers foreign exchange conversions for international payments and incoming international wire transactions. In addition, we provide customized hedging strategies and multicurrency deposit solutions.
Foreign Exchange Services
RegionsFX Online: A secure, web-based foreign exchange system that allows companies to initiate wire transfers or drafts and monitor historical transactions
Reduce transaction time by completing an entire transaction online based on real-time exchange rates and settle via international wire transfer
Obtain real-time preferred pricing on your FX transactions to purchase or sell foreign currency. Foreign currency may be deposited to a Regions multicurrency account or wired to the vendor/beneficiary of your choice
Fund FX transactions from your Regions U.S. dollar account or via ACH from outside financial institutions
Create foreign currency transfers using convenient online templates and wire funds directly from your Regions multicurrency account — no conversion required
Configure user accounts individually and provide access to specific functions (i.e. trade limits and authorization limits) according to job responsibilities
Dual Invoicing: International vendor invoice that shows the foreign currency price in addition to the U.S. dollar price
Avoid paying inflated prices for imported goods and services priced by vendors in U.S. dollars
Gain more control over the currency exchange process
Take advantage of potential cost savings and reduced wire fees
Spot, Forward12 and FX Swap Transactions1 2: An efficient, convenient process for executing FX spot, forward or swap trades
Ensure competitive pricing when executing spot or hedging transactions
Mitigate the effect of negative currency fluctuations by buying or selling foreign currency at a forward price for a specific future date or time period
Arrange FX swaps when there is a timing change for a payment or receipt of foreign currency if a forward hedge is already in place
Multicurrency Account3: Account designed specifically for companies that manage payables and receivables in foreign currencies
Exercise more control over your accounts so you can optimize cash availability
Protect your company against spot price variations and currency fluctuations
Enjoy increased transaction efficiency and lower fees
Multicurrency Time Deposit3: Deposit account for companies that need the flexibility to invest in a foreign currency at the respective foreign country's interest rates for a specific period of time
Earn interest in idle foreign currency funds
Earn potentially higher interest rates than those available domestically
Take advantage of favorable exchange rate fluctuations
Foreign Currency Option124: Suite of derivative products that helps organizations customize global transactions to cover specific business needs
Cover uncertain or contingent exposures
Exchange at the option strike price or the current market rate — whichever offers the better rate (a premium is generally paid upfront for this capability)
Eliminate downside risk of an FX exposure while remaining open to upside potential
Foreign Currency Loan3: Provides companies with the ability to obtain financing in a foreign currency based on the foreign country's interest rates
Optimize in-country assets by borrowing in a foreign currency
Protect working capital by hedging against a matched foreign asset
Maximize cash flow by choosing a fixed or floating interest rate
Foreign Currency Check Processing3: Deposit of foreign checks with Regions for immediate credit or collection processing
Offer customers and vendors the convenience of paying in their native currencies
Accept payment by check in foreign currencies or U.S. dollars
Visit any Regions location to cash or deposit checks
For questions on physical cash or banknotes, visit your local Regions branch. For more information on Regions Foreign Exchange, contact FX@regions.com.
Regions provides links to YouTube and other websites merely and strictly for your convenience. The site is operated or controlled by a third party that is unaffiliated with Regions. The privacy policies and security at the linked website may differ from Regions privacy and security policies and procedures. You should consult privacy disclosures at the linked website for further information.