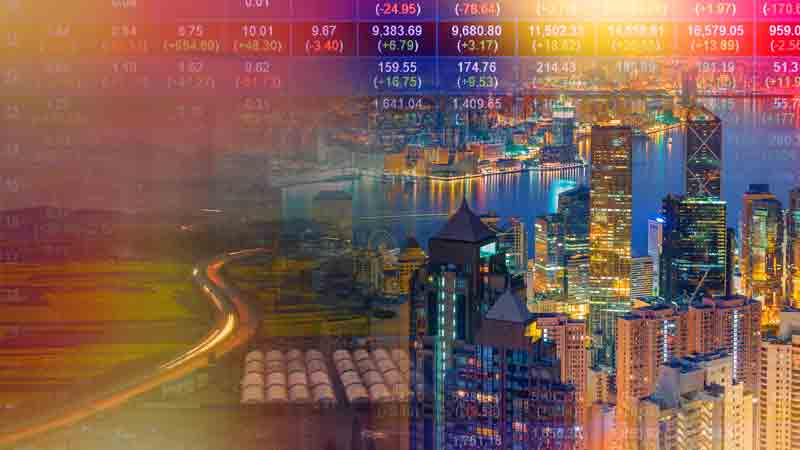 Regions maintains a dedicated commercial real estate financing platform that specializes in permanent lending products, loan syndication and low-income housing tax credit (LIHTC) syndication. Our mission is to provide the highest quality service delivered by relationship-oriented bankers.
Using our broad capital markets experience and depth of resources, our team offers customized financing solutions to a broad array of clients including private investors, middle-market and large investment companies, institutional investors, public real estate investment trusts (REITs) and private REITs. From structured credit facilities to long-term, non-recourse, fixed-rate loans, we offer a comprehensive suite of products to meet your commercial real estate finance needs.
Commercial real estate permanent debt products
Regions Real Estate Capital Markets provides long-term, non-recourse financing for the acquisition, refinance, and recapitalization of income producing commercial real estate. Regions has multiple proprietary financing platforms that can be tailored to meet specific loan requests. Lending programs include:
Fannie Mae DUS (both Conventional and Small Balance)
Freddie Mac Optigo (both Conventional and Small Balance)
FHA/HUD (both MAP and LEAN)
CMBS
CTL Debt Advisory
Life Company placement
Fannie Mae Delegated Underwriting and Servicing (DUS)
As a licensed Fannie Mae Delegated Underwriting and Servicing (DUS) lender, Regions provides long-term, non-recourse financing for a wide range of multifamily properties. Both market-rate and affordable housing properties are eligible for Fannie Mae DUS products, which can be structured with fixed interest rates, floating interest rates and floating-to-fixed interest rates.
Loan terms range from five years to 30 years, with amortization up to 30 years. Financing is available up to 80% loan-to-value depending on specific project characteristics and underwriting metrics.
Freddie Mac Multifamily Optigo®
As a Freddie Mac Multifamily Optigo lender for conventional loans, we offer financing for the acquisition, refinance or rehabilitation of market-rate and affordable multifamily properties.
With a fixed-rate loan, you'll have different rate lock options, including the popular Index Lock, enabling borrowers to lock in the Treasury Index at any time during quote or underwriting.
Eligible property types for Fannie Mae and Freddie Mac products include:
Market-rate multifamily
Affordable housing
Seniors housing
Student housing
Credit facilities
Manufactured housing
Cooperatives
Federal Housing Administration (FHA/HUD)
As a MAP and LEAN licensed FHA/HUD lender and servicer, Regions provides long-term, non-recourse financing for multifamily and healthcare properties including garden-style complexes, high-rise apartment towers, assisted living facilities and skilled nursing facilities.
FHA/HUD products are offered for market-rate properties, affordable housing properties and properties with at least 90% of units supported by rental assistance. Financing for ground-up construction and substantial rehabilitations are also available for select projects.
FHA/HUD products are structured with fixed interest rates, with loan term and amortization up to 40 years. Financing is available up to 80% loan-to-value for skilled nursing and assisted living facilities, 85% loan-to-value for market-rate multifamily properties, and 90% loan-to-value for affordable housing multifamily properties.
Commercial Mortgage-Backed Securitizations (CMBS)
Regions offers long-term, non-recourse financing for a variety of non-owner-occupied commercial real estate properties including office, retail, industrial, hotel, multifamily, manufactured housing and self-storage properties. CMBS products are structured with fixed interest rates; minimum loan amounts of $5 million; loan terms of five, seven or 10 years and amortization up to 30 years. Financing is available up to 75% loan-to-value (70% loan-to-value for hotel properties).
Credit Tenant Lease (CTL) debt advisory
Regions advises on credit tenant lease (CTL) debt financing assignments for single tenants with investment-grade credit ratings. With access to several capital sources, Regions can arrange CTL debt financing that covers up to 100% of project costs.
Life company debt placements
Regions serves as an advisor and arranges permanent debt financing through relationships with an established network of life insurance company lenders.
Bridge loan debt placements
Regions originates non-recourse bridge loans for stabilized and light transitional multifamily, office, retail and industrial properties. Loans are closed through agreements with several third-party lending partners.
Real estate loan syndications
Using its market expertise and distribution experience, Regions arranges and advises on large commercial real estate loan opportunities and credit facilities on behalf of a client base that includes public institutions, private institutions, and private commercial real estate owners. Regions serves as lead arranger and co-lead arranger for corporate credit facilities including unsecured revolvers, unsecured term loans, and secured term loans. Regions also structures and arranges large project-level construction loans, term loans and bridge loans. Leveraging long-standing relationships with a wide variety of institutional lenders, our real estate specialists are committed to successful execution of large transactions.
Low-income housing tax credit syndications
Regions arranges and manages proprietary and multi-investor low-income housing tax credit (LIHTC) funds to meet the debt and capital needs of developers and institutional investors. These funds are targeted toward both Community Reinvestment Act (CRA) motivated investors and economic investors. Funds include properties that are under construction, as well as stabilized, fully leased properties. Our LIHTC syndicators provide investor services and ongoing fund management to facilitate the distribution of tax credits on the open market.
Corporate real estate net lease products
Sale leaseback and build-to-suit transactions
Regions arranges sale leasebacks and build-to-suit transactions for corporate clients looking to monetize corporate-owned real estate and to reinvest capital into their core businesses. Sale leasebacks are arranged for corporations that are owner-occupants of existing real estate properties, while build-to-suit transactions involve the construction of new real estate projects for corporations. In both cases, Regions arranges the sale of corporate-owned real estate (or development/construction of new real estate for build-to-suits), as well as the corporation's subsequent long-term lease of the subject property. These transactions are available for companies that are sole occupants of real estate projects, and leases are structured as triple net (NNN) with a minimum lease term of 10 years. Flexible lease structures, including free rent terms and purchase options, are also available.
Our Corporate Real Estate Net Lease professionals develop innovative lease structures tailored to specific client needs.