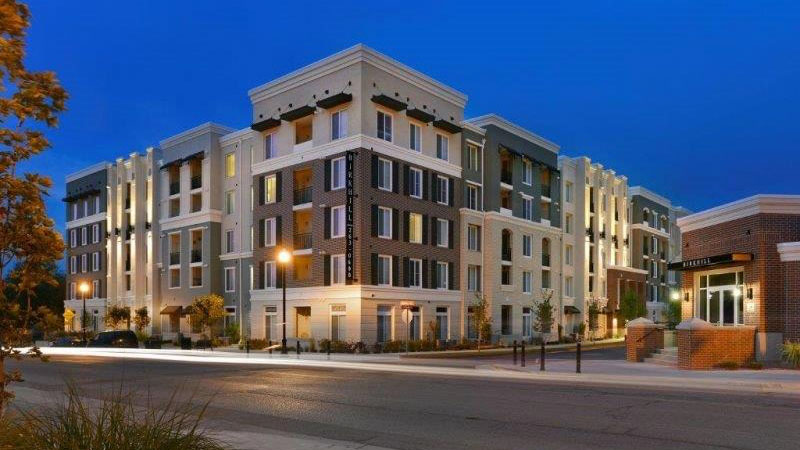 Regions Affordable Housing finances the construction of income and rent-restricted apartment properties and provides institutions with low-income housing tax credit (LIHTC) investment opportunities in proprietary, multi-investor or regional platforms. Additionally, our team of bankers identify, underwrite, close and syndicate tax credits on the open market by bringing developer and investor clients together. Regions Affordable Housing has the balance sheet of one of the nation's largest banks to provide construction and equity bridge financing and a dedicated team to underwrite and close HUD, Fannie Mae and Freddie Mac debt placements.
LIHTC & Historic Tax Credit Equity (Federal and State)
Construction Loans
Equity Bridge Loans
HUD, Fannie Mae & Freddie Mac Debt Lender
Treasury Management
Depository Services
Derivatives & Institutional Trustee Services
Comprehensive Services
We are a national leader in affordable housing committed to providing our clients with a full-service banking relationship throughout the entire project life cycle and will be there when questions arise after project completion. You can rely on our industry knowledge and experience to help you succeed over the long term, not just a single transaction.
Timely solutions
Debt and equity financing specifically tailored for each project
Investing directly and on behalf of institutional investors
Streamlined due diligence and closing processes
Commitment to long-term asset management
"Regions Affordable Housing provides comprehensive lending, capital raising, equity investment and asset management solutions for both developer and investor clients nationwide."
– Rob Chiles, Regions Affordable Housing, Executive
Our History
With the acquisition of First Sterling's corporate fund syndication and asset management business, Regions is now able to offer our clients a larger suite of affordable housing solutions. Our combined commitment to the affordable housing industry spans over three decades and more than 1,300 properties in 45 states, Washington, D.C. and Puerto Rico.
Our industry experience and relationships with developers help our investors source LIHTC investments that work for them. In our long, combined history, we have consistently over-delivered both projected tax credits and yield.
Our Team
The Regions Affordable Housing team in Great Neck, New York; Atlanta, Georgia; Birmingham, Alabama and throughout the southeast, is greater than our individual parts, bringing an enhanced ability to meet the needs of developers and investors. Both Regions and First Sterling had decades of affordable housing experience prior to the acquisition, which brought together a dedicated team of affordable housing investment and lending professionals with the institutional strength of a Fortune 500 financial institution.