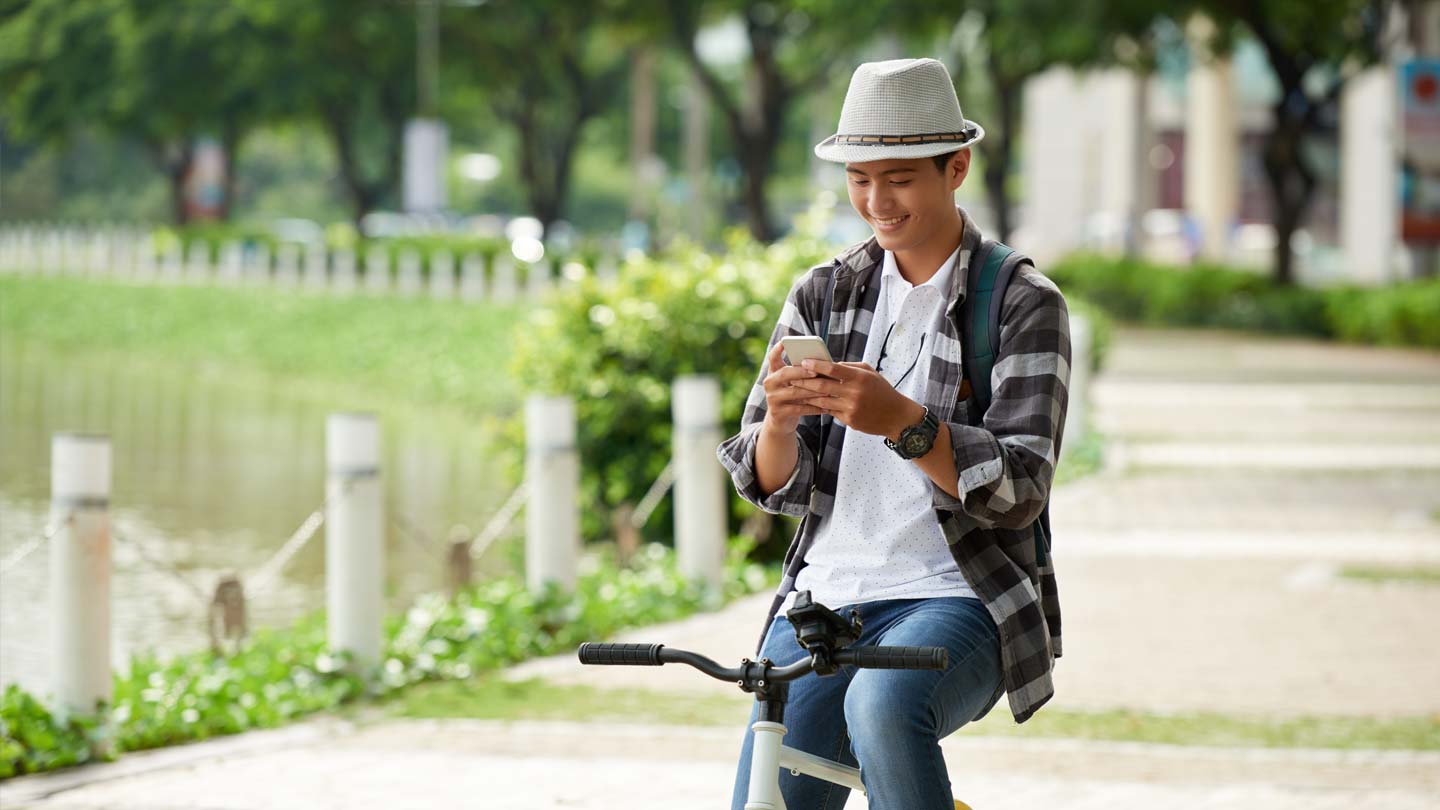 Digital Banking
Regions makes it easy to bank on the go. Securely manage your finances in just a few clicks.
Mobile Banking
Access your Regions accounts from your mobile device and get the convenience of banking from almost anywhere. legal disclaimer number2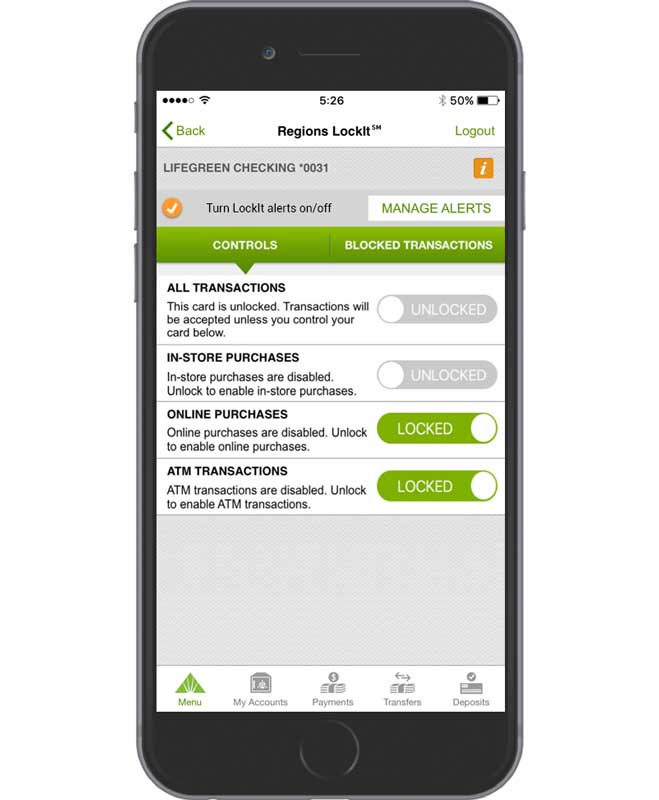 Regions LockIt
Regions LockIt® gives you the power to customize your Regions personal credit cards, CheckCards and prepaid Now cards to fit how, when and where you use them. Simply lock the controls for the transactions you want to block, and unlock them as often as you'd like — quickly and easily with the touch of a button — right from your Regions mobile app.
We're here to meet your banking needs. @ViewBag.HtmlHeading>
My GreenInsights
Manage your money with Regions My GreenInsights, a smart tool that lets you use simple charts to create a budget, watch your cash flow and see all your finances (including those at other institutions). You can set up savings and payoff goals, set up alerts to update you about your spending and more.
DepositSmart ATMs® & Video Teller Machines
A Regions DepositSmart ATM® is your convenient, quick solution for on-the-go banking. Get cash, transfer funds, cash checks, make deposits and more. Our new Video Banking ATMs allow you to speak to a live Regions Banker on screen.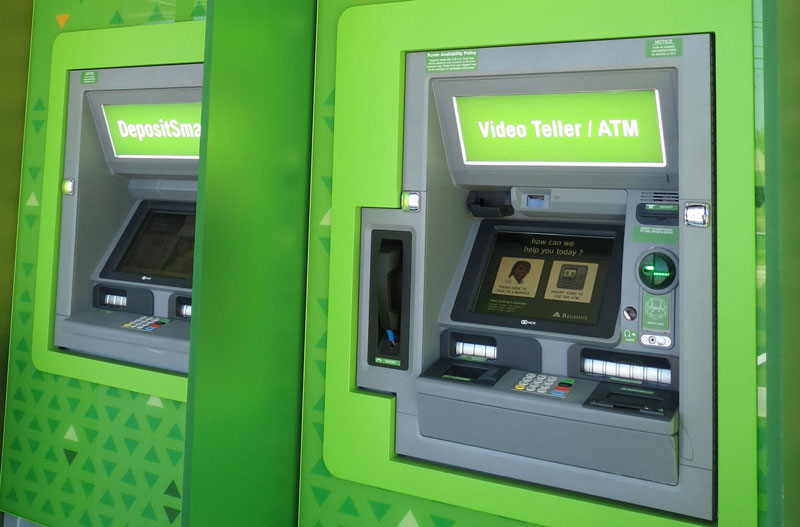 Online & Mobile Banking Security
Every day, more and more people report fraud schemes that are designed to illegally obtain personal identity and financial information. Advances in security technology occur frequently, and Regions continually evaluates our security environment to help ensure that it provides the highest level of privacy and safety for our customers.
Regions provides links to other websites merely and strictly for your convenience. The site is operated or controlled by a third party that is unaffiliated with Regions. The privacy policies and security at the linked website may differ from Regions privacy and security policies and procedures. You should consult privacy disclosures at the linked website for further information.