LockIt® Card Controls
Control how and when your card is used.
4 ways to block card transactions with LockIt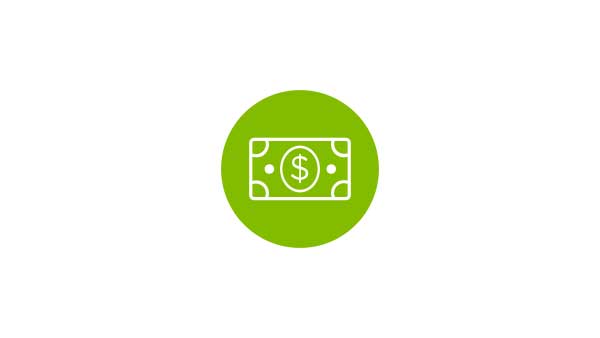 Block all transactions
Your card cannot be used for:
Any purchases (online, in-store and other)
Call Center transfers
ATM cash withdrawals
ATM transfers to deposit accounts
Non-recurring transactions
Credit card cash advances from an ATM, Regions branch or another Visa® bank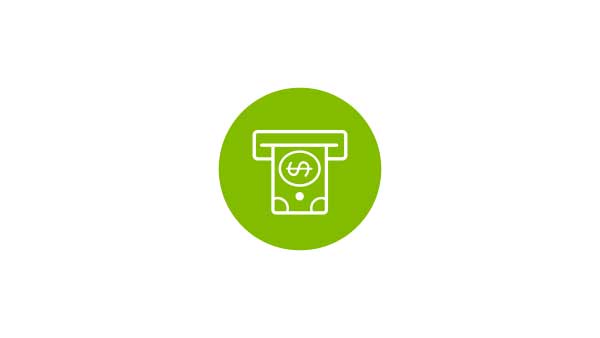 Block ATM transactions
Your card cannot be used for cash withdrawals, ATM transfers to deposit accounts, or credit card cash advances at an ATM, Regions branch or other Visa® bank.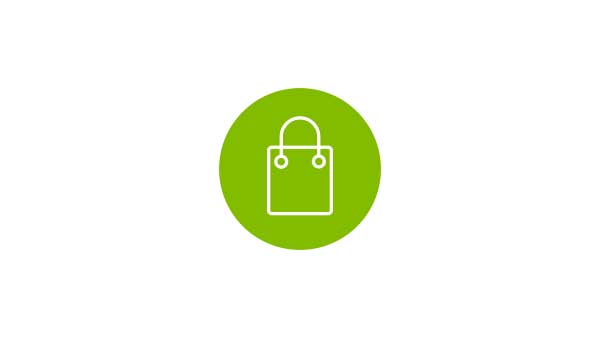 Block in-store purchases
Your card cannot be used for in-store purchases when the transaction is processed through a merchant terminal at the store. This does not block in-store pickup purchases made online or through a mobile app or site.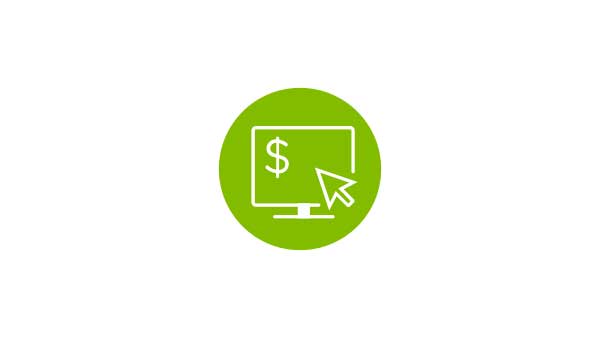 Block online purchases
Your card cannot be used for purchases online, by mail order or by phone. This does not block purchases made through a mobile app or site.
LockIt controls will not block:
Transactions processed when standard authorization systems are not used.
Merchant-identified recurring transactions, credits to your account, ATM deposits, ATM Now Card loads, ATM payments (including transfers from your deposit accounts to your credit accounts), ATM check cashing, ATM inquiries or ATM account mini-statements.
Overdraft protection advances if your credit card provides overdraft protection to your checking account.
Using LockIt is easy
Select the controls from your Regions Mobile App or through Online Banking to block the types of transactions that are right for your situation. With LockIt controls at your fingertips, you'll save time and enjoy increased peace of mind and convenience.
Other card-control features
Monitor blocked transactions
In the Blocked Transactions tab, you can review the history of transactions that were blocked due to a control you activated through your mobile banking app or in Regions Online Banking.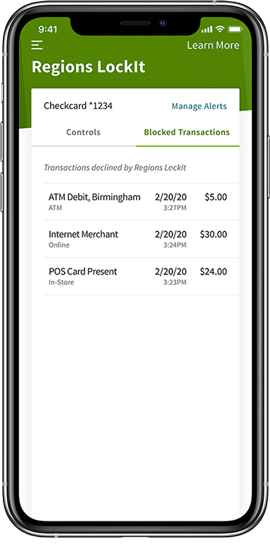 Receive alerts
Get alerts about blocked transactions the way you want. You can:
Set up LockIt alerts through Online Banking or the Regions Mobile app.
Choose the contact method you prefer, such as push, text or email.
Whether you use LockIt in Online Banking or through the mobile banking app, we may notify you by mail each time we block a transaction.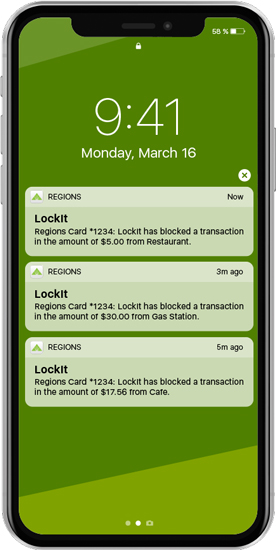 LockIt card controls FAQs
Regions provides links to other websites merely and strictly for your convenience. The site is operated or controlled by a third party that is unaffiliated with Regions. The privacy policies and security at the linked website may differ from Regions' privacy and security policies and procedures. You should consult privacy disclosures at the linked website for further information.