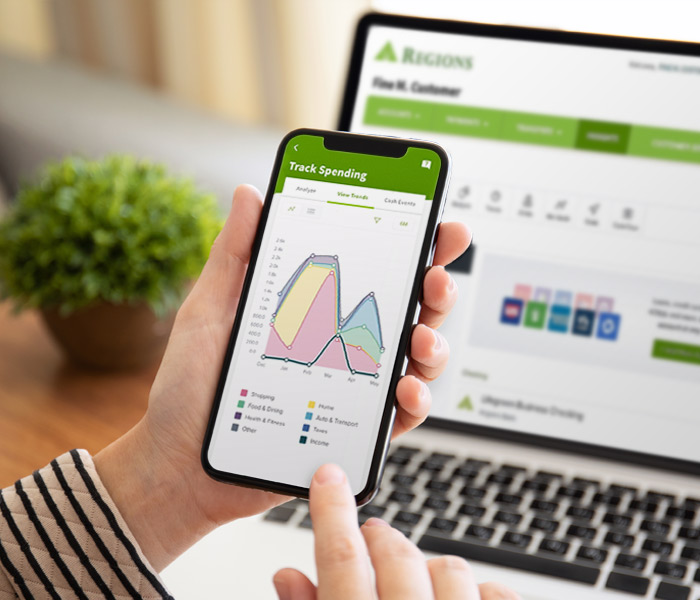 My GreenInsights

Budget & Planning Tools >
Get a clear picture of your finances with My GreenInsights.
We make it easy to manage your money at home or on the go.
See how it works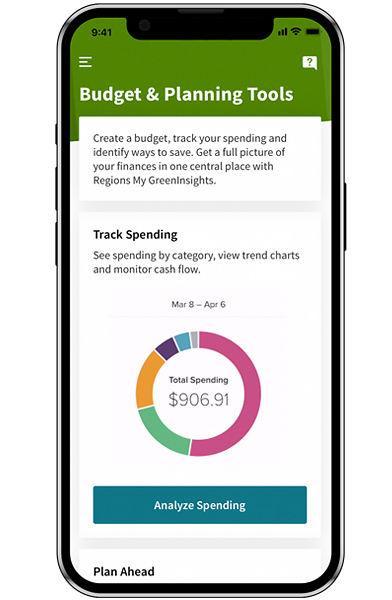 Manage all of your finances in one place
Regions My GreenInsights is designed to help you take control of your finances and build your savings.
Activate easily in one step
Link and sync accounts for the best experience
Customize your view, categories and tags
Set up a budget to track spending
Discover expenses to cut, like duplicate subscriptions
Add savings or loan payoff goals
Monitor cash flow
See how it works
We make it easy to manage your finances in one view. Add your accounts, including those at other financial institutions,1 to analyze spending. Then create a budget and set up savings goals.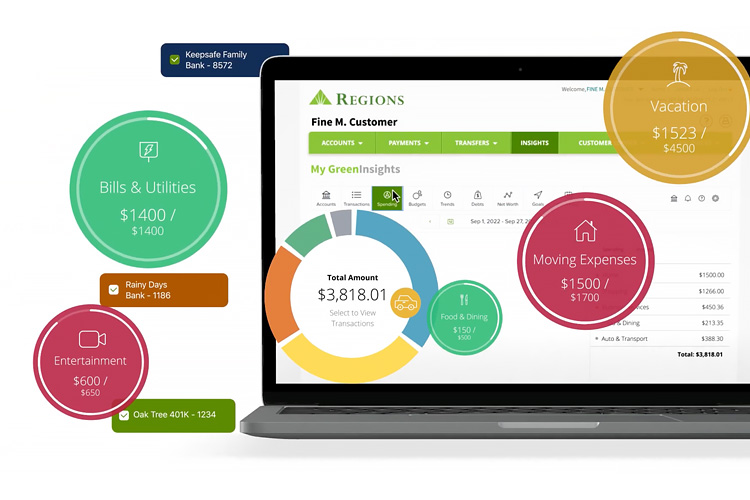 Get started
It takes just two simple steps to get started:
Log in to Online Banking. Select the Insights tab.
In the app, tap in to Budget & Planning Tools. Select Get Started to sync your account information.
When you enroll, we will sync the last 90 days of account activity. It will be automatically categorized to help you get started. Don't have the app? Download it today:

2
3
How to get the most from these tools
Watch our video tutorials that show how to use My GreenInsights in Online Banking. Customize which accounts you pull into your dashboard, how transactions are tracked and set up goals or budgets.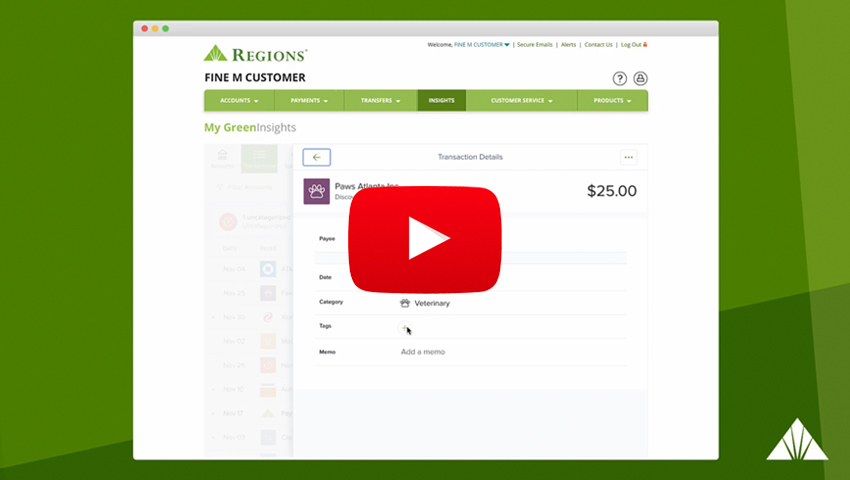 Customize your view
Connect all accounts. View a combined list of your recent transactions. Rename, tag and add memos so you can find transactions easily in the future.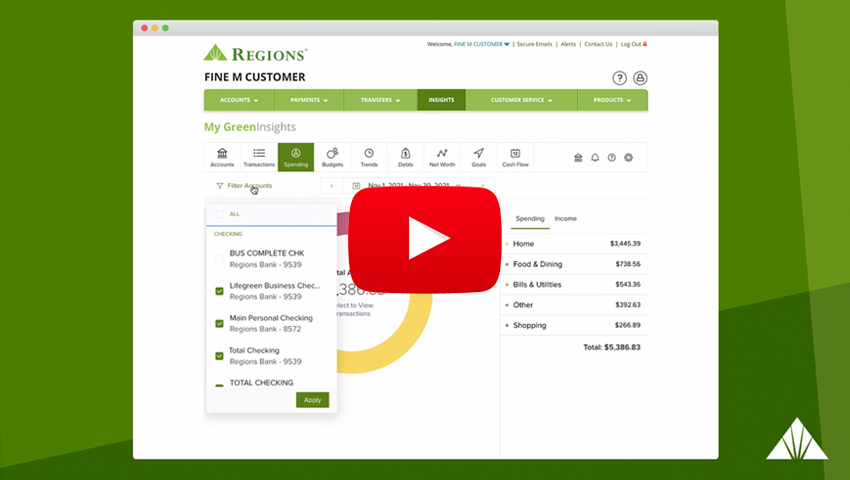 Track your spending
How much did you spend on groceries last month? The spending tool automatically shows where your money is going by breaking activity into categories.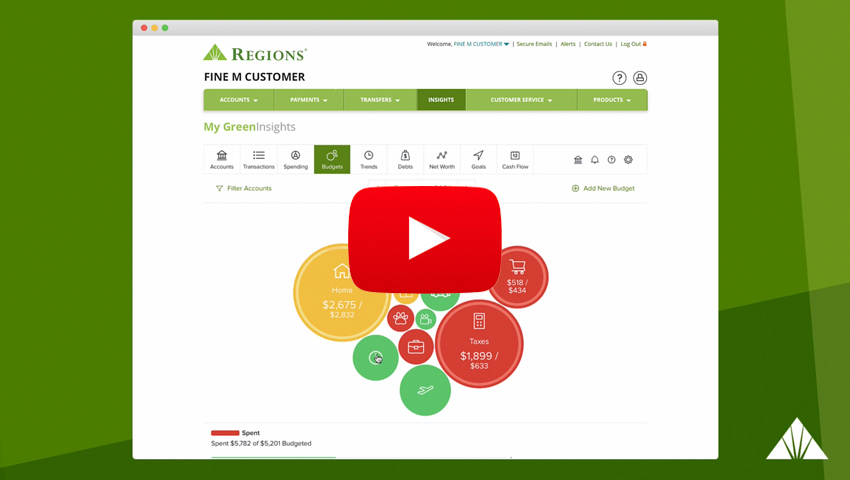 Create a budget
Create a budget, set spending targets and goals, identify ways to save and more. The tool displays a quick view of the areas that need the most attention. And, get notified before overspending.
Frequently Asked Questions
Need more help with My GreenInsights?
Browse through the most commonly asked questions in our FAQs. For more assistance with My GreenInsights, contact us at 1-800-472-2265. My GreenInsights service is available to all Regions account holders who are eligible for Online Banking. If you don't have an account with us, open an account today. If you are not already an Online Banking customer, enroll now.4