HOW TO
How do I add a My GreenInsights Spending Target?
Step 1
Once logged in to Online Banking, select the Insights menu.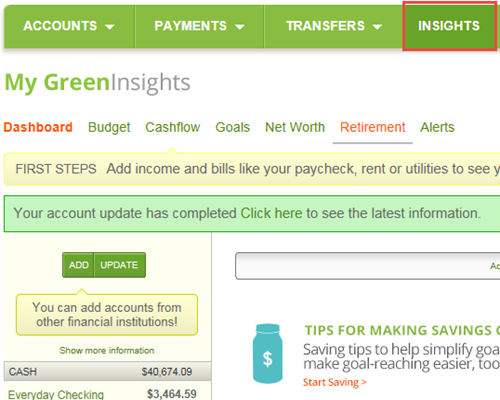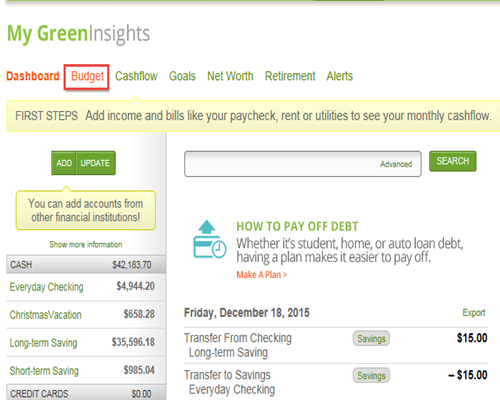 Step 3
Select the tag(s) you want to track in the spending target from the listed categories, or type the tag name in the box.
Step 4
Enter a description for selected spending target(s) or use the prefilled recommendation.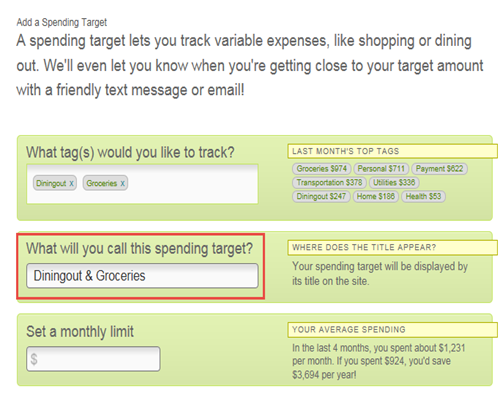 Step 5
Enter a monthly spending limit.
Your average monthly spending amount, a suggested monthly limit, and how much you would save per year is provided for your convenience.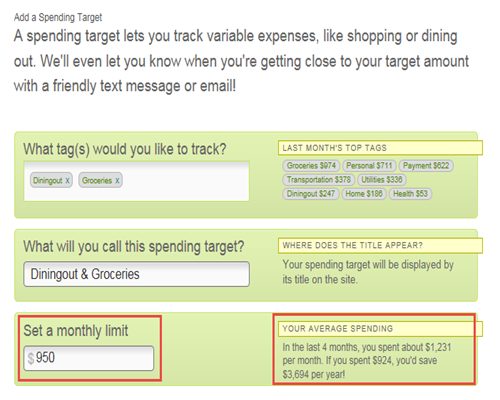 Step 6
Choose which accounts you want to include in your spending target, and how you want to be updated. Then select Add Spending Target.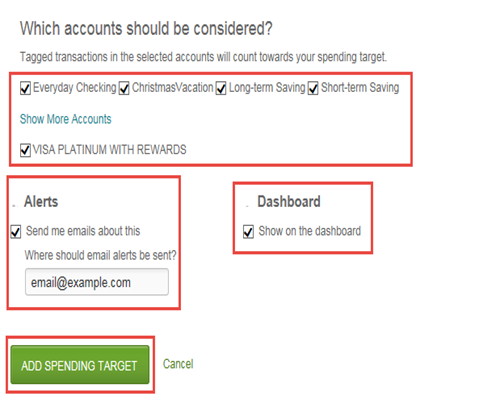 Step 7
If you selected to have alerts on your dashboard, they will appear at the top of the page.
Your spending targets will also appear in the widget on the My GreenInsights page, and on your Online Banking Account Overview page.