HOW TO
How do I edit or delete a My GreenInsights Spending Target?
Step 1
Once logged in to Online Banking, select the Insights menu.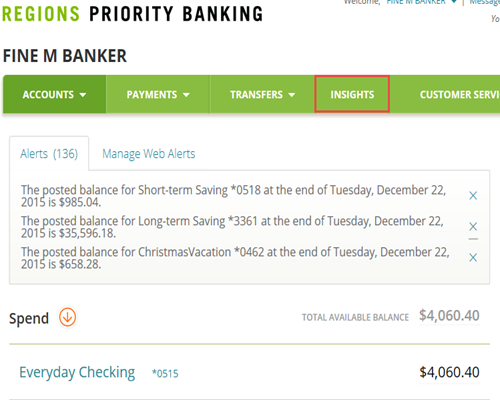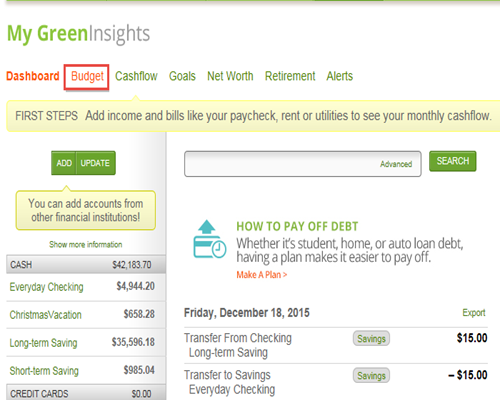 Step 3
Select the spending target you want to change or delete.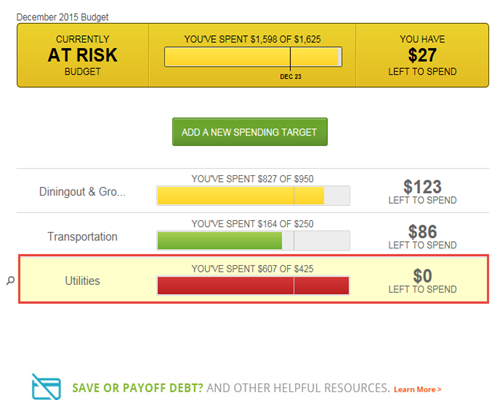 Step 4
To stop tracking a spending target, select the Delete button above the bar graph.
When asked to confirm your selection, select OK.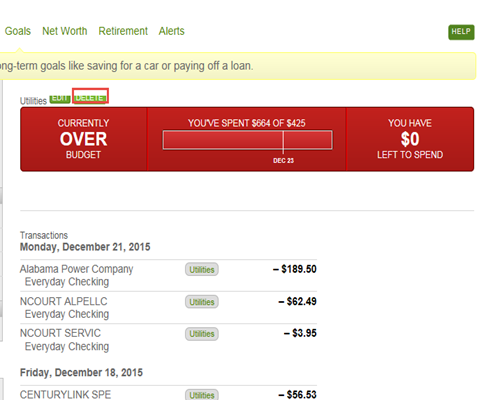 Step 5
To make changes to the spending target, select Edit.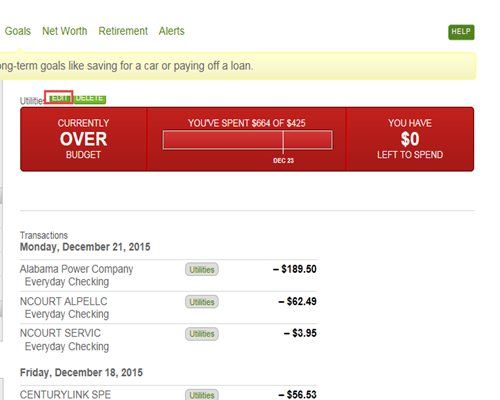 Step 6
From here you may update tag(s), rename the spending target or set a new monthly limit. You may also select your preferences for accounts to be included, and how you want to be notified.
When you have completed your changes, select Update Spending Target.