HOW TO
How do I add a bill to the My GreenInsights Cashflow Calendar?
Step 1
Once logged in to Online Banking, select the Insights menu.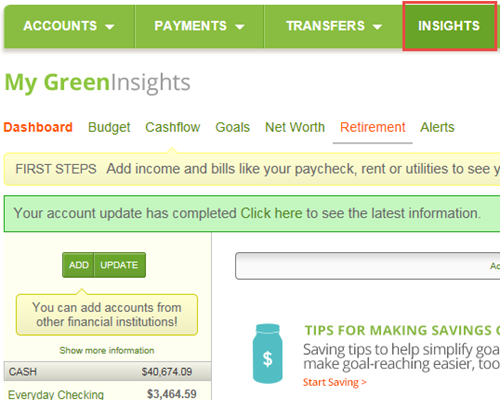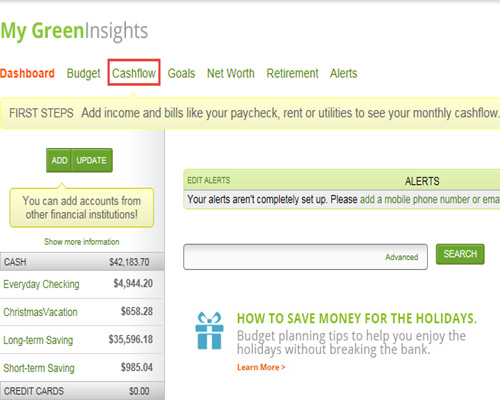 Step 3
Select the Add Bill button.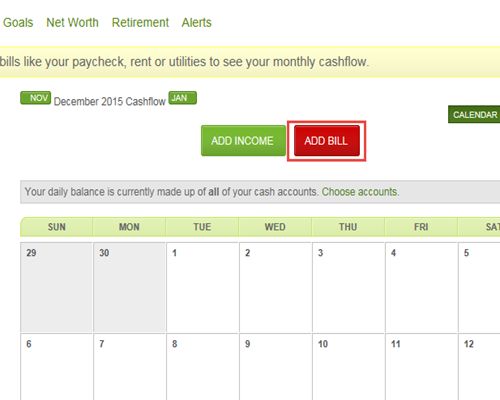 Step 4
Enter a bill description, amount, frequency and start date.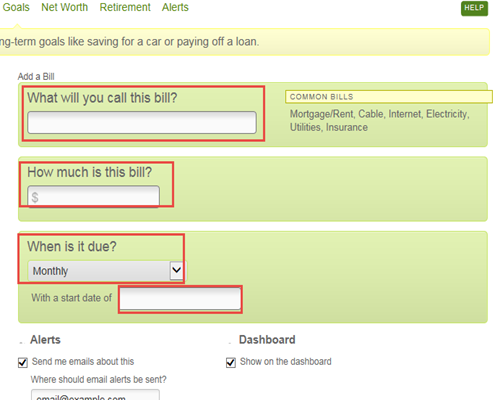 Step 5
Select your notification preferences and then select the Add Bill button.
Alerts are shown by default on the dashboard and sent by email. If you do not want to receive alerts in either format, check the box to deselect. Ensure the email address on the page is the one you want to use to receive emailed alerts.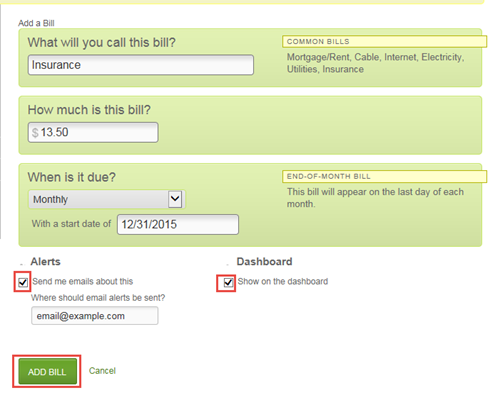 Step 6
You will be returned to the Cashflow calendar with the bill represented by a red bar with the amount on each repeating date.