HOW TO
How do I export transactions from My GreenInsights?
Step 1
Once logged in to Online Banking, select the Insights menu.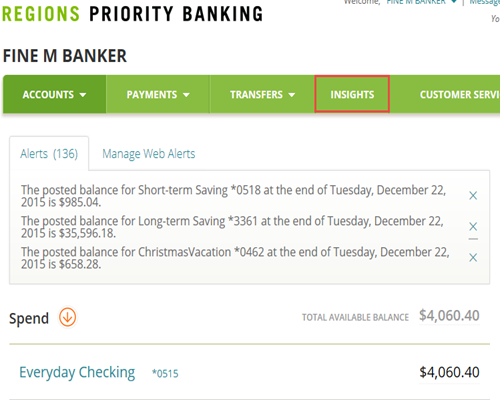 Step 2
Select Export at the top of the transaction summary.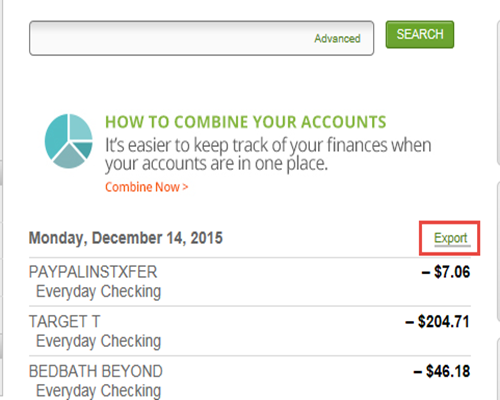 Step 3
Use the Calendar icon to select a Start date.
You can export transactions from all of your accounts since you began using My GreenInsights, up to one year at a time.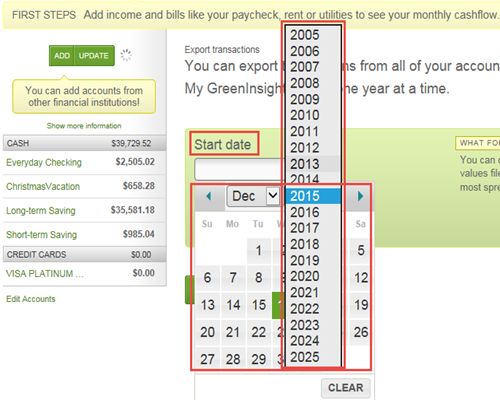 Step 4
Use the Calendar icon to select an End date.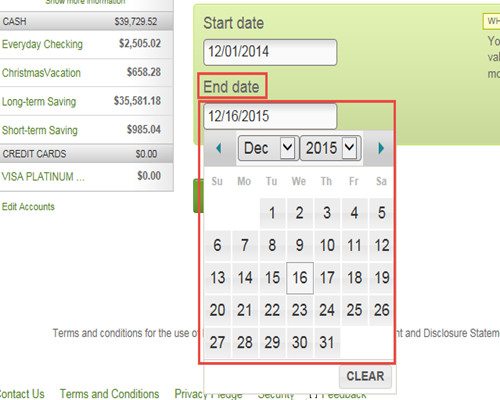 Step 5
Select Download File, then choose to Open or Save the document.
The message with options to open or save the document will slightly vary depending on your browser.