HOW TO
How do I add debt on the Net Worth screen in My GreenInsights?
Step 1
Once logged in to Online Banking, select the Insights menu.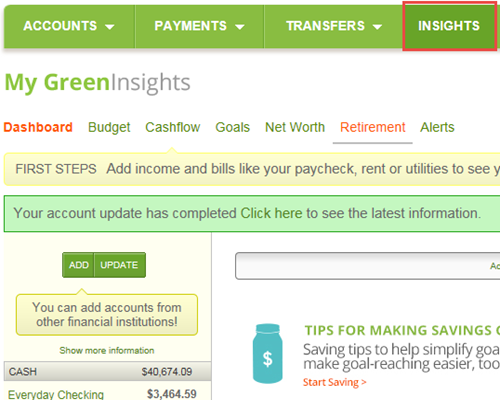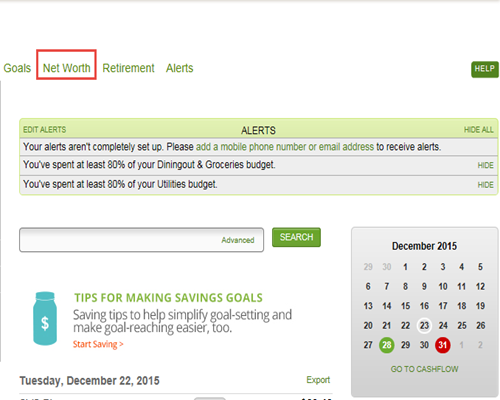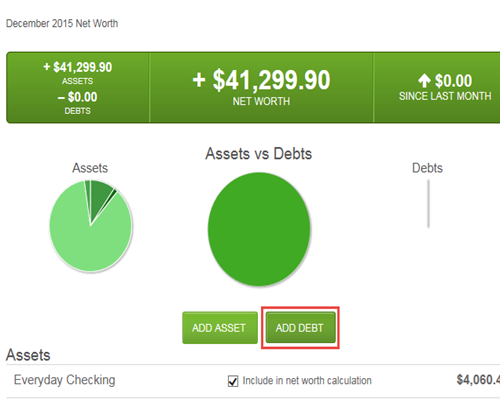 Step 4
Enter a description for the debt and a value amount, and then select Add Debt.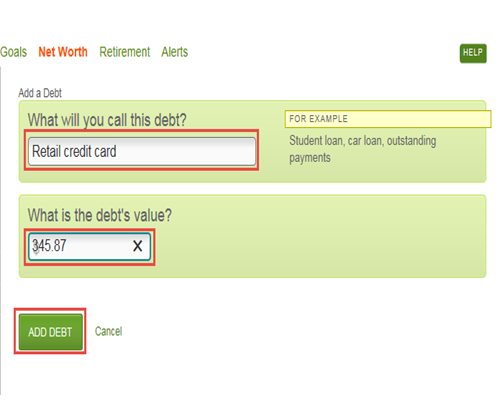 Step 5
The debt will appear under the Debts section on the Net Worth page.
If you do not want to include this debt in your net worth calculation, select the box to uncheck.