HOW TO
How do I set up Alerts in My GreenInsights?
Step 1
Once logged in to Online Banking, select the Insights menu.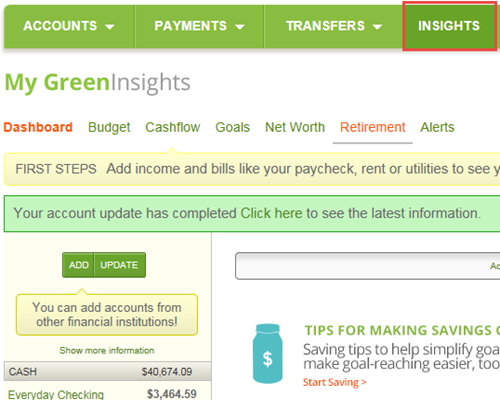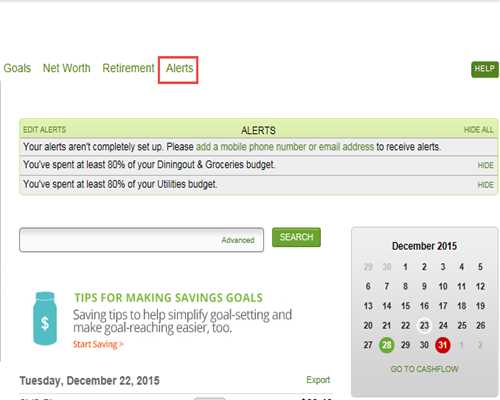 Step 3
Select Add an Alert.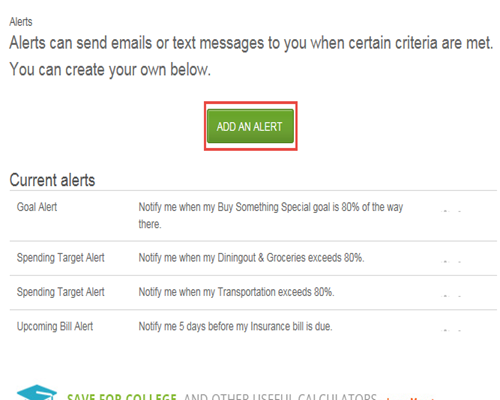 Step 4
Select the type of alert you want to receive from the drop-down menu.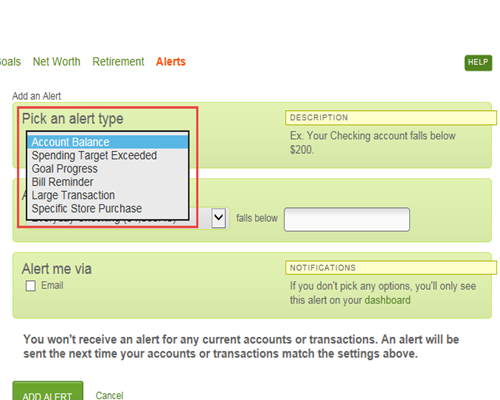 Step 5
Select the account for which you want to receive alerts and complete the Alert me when field.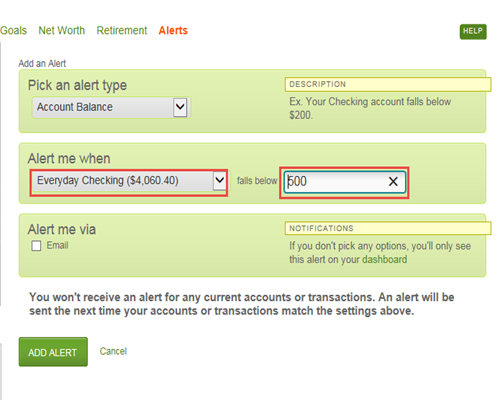 Step 6
Select the Email and/or Text checkbox to indicate your preference to receive alerts, and then Add Alert.
If you do not select email or text message, alerts will only appear on the My GreenInsights dashboard.
Your mobile carrier's messaging and data fees may apply.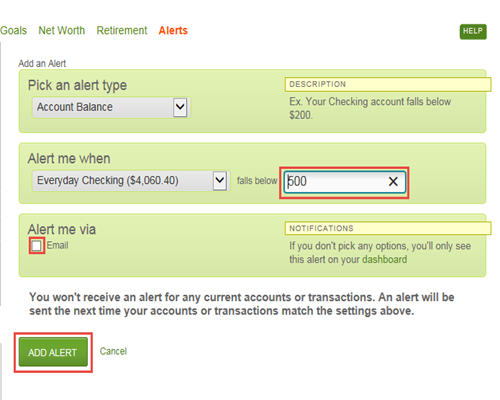 Step 7
If you selected to receive alerts via email, at the bottom of the Alerts page enter the email address where the alerts should be sent, then Save.