HOW TO
How do I create a My GreenInsights Tagging Customization Rule?
Step 1
Once logged in to Online Banking, select the Insights menu.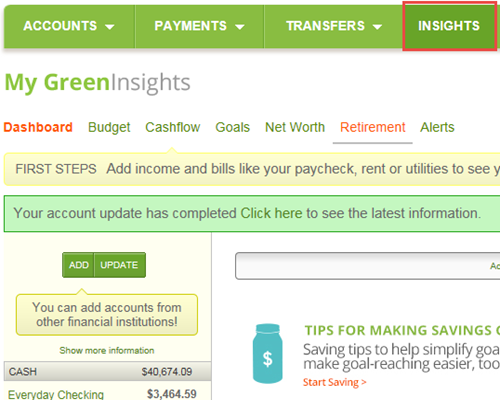 Step 2
Locate the transaction you want to tag or update and select Edit.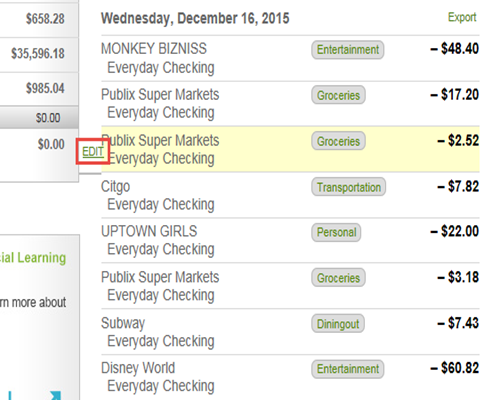 Step 3
To change the description, clear the current entry by selecting the X to the right of the field and enter the new description.
If this is your only change, select Save Transaction.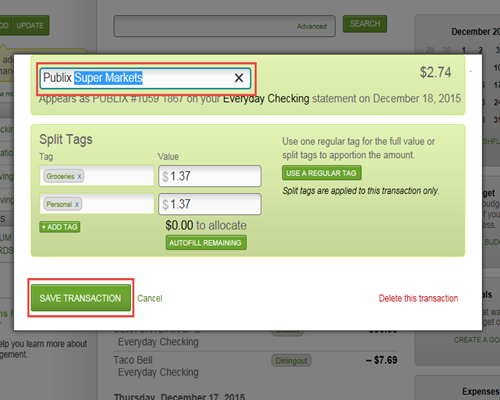 Step 4
To assign more than one tag to a transaction, select Use Split Tags, enter the new tags and Save Transaction.
You must select a minimum of two split tags. You may choose from the drop-down menu or enter a custom tag.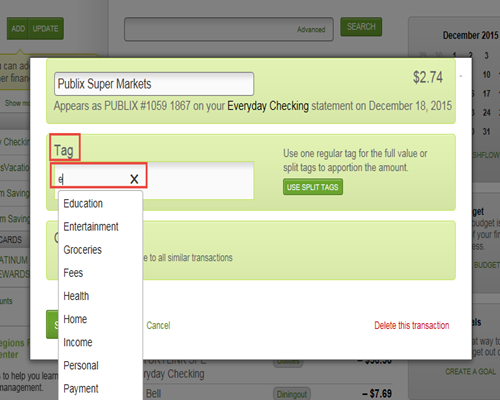 Step 5
Your updated tags will display on your dashboard. If you have split tags then you must select Show split to view them.