As part of Online Banking upgrades, we have changed the account login process. This small change enables us to enhance the account security you already rely on from Regions. Over the coming months, we will keep you informed as we make additional upgrades to continue to provide the best possible account security. Find out more about online and mobile banking security.
HOW TO
How to log in to online banking
Step 1
Locate the online banking Log in box at the top of the Regions home page at www.regions.com.
Note: JavaScript is required to log in and use Regions Online Banking. See our JavaScript FAQ for more information.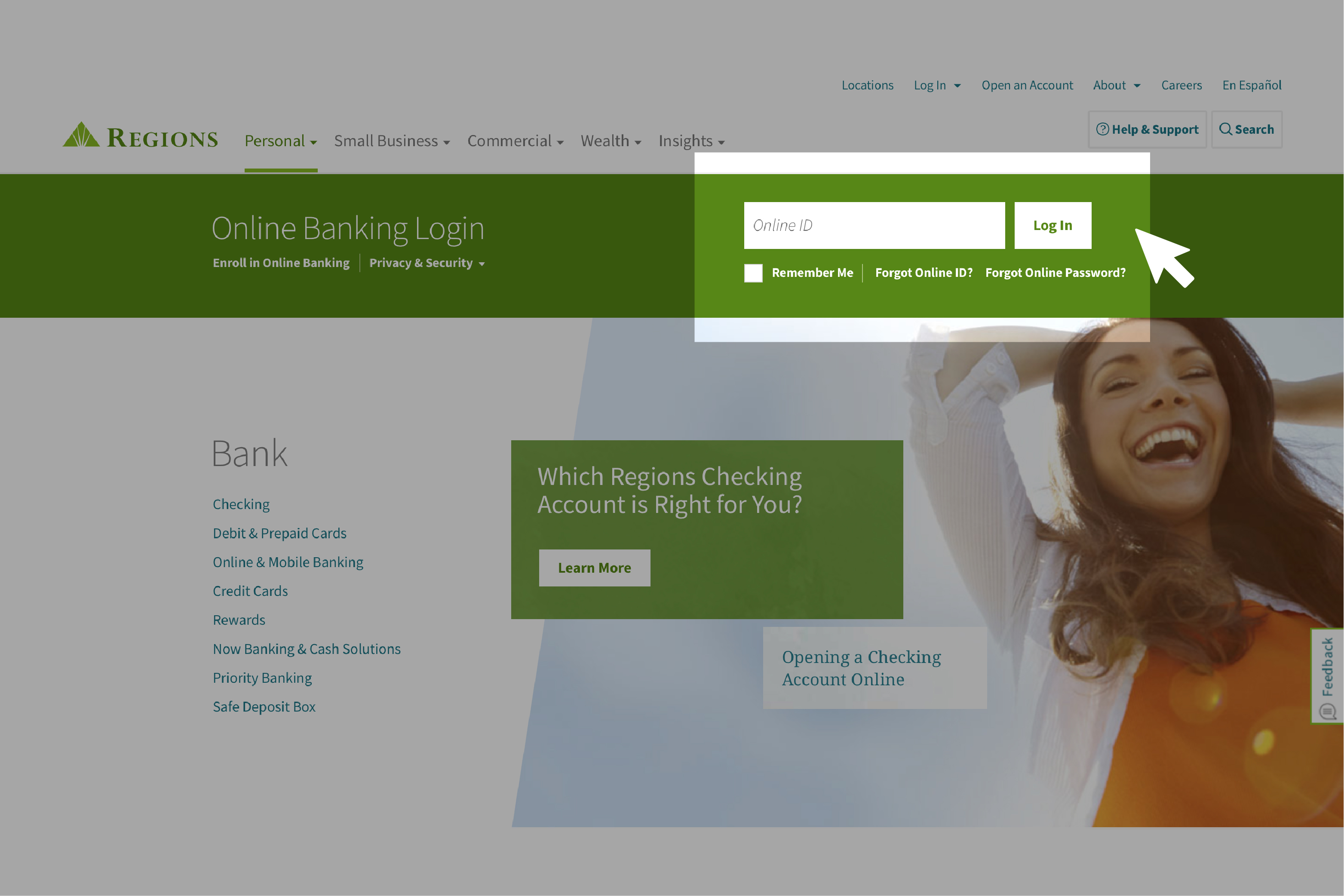 Step 2
Enter your Username.
If you do not remember your username, you select Forgot Username located directly beneath the login box or you can recover your username here. Also, check Remember Me when you log in so that your username will be remembered the next time you visit. You should only check Remember Me on trusted devices.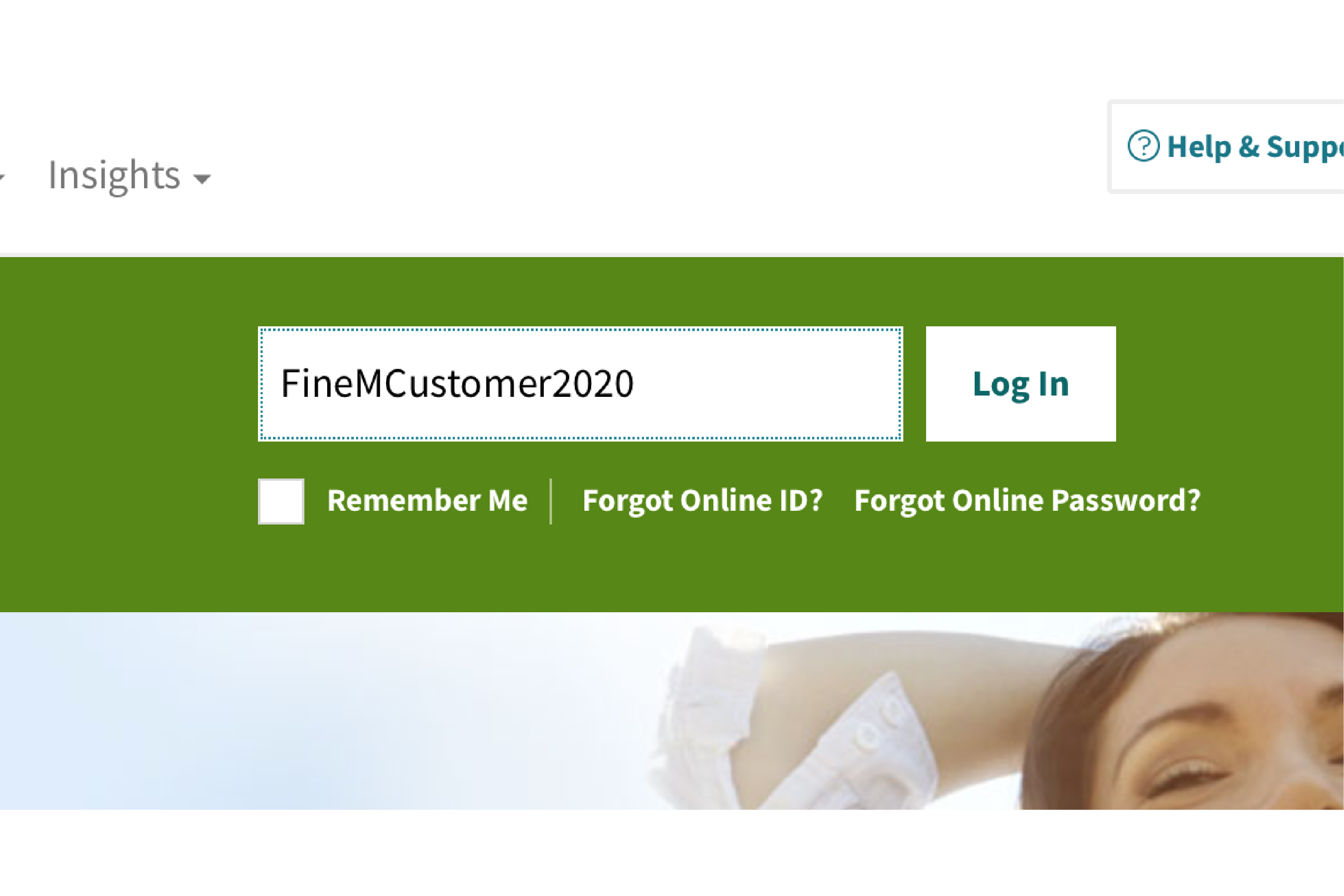 Step 3
Enter your password on a new, second screen and select the Log In button. Once signed in, you will be directed to your Account Overview.
If you do not know your password, simply select Forgot Password located directly beneath the Login box.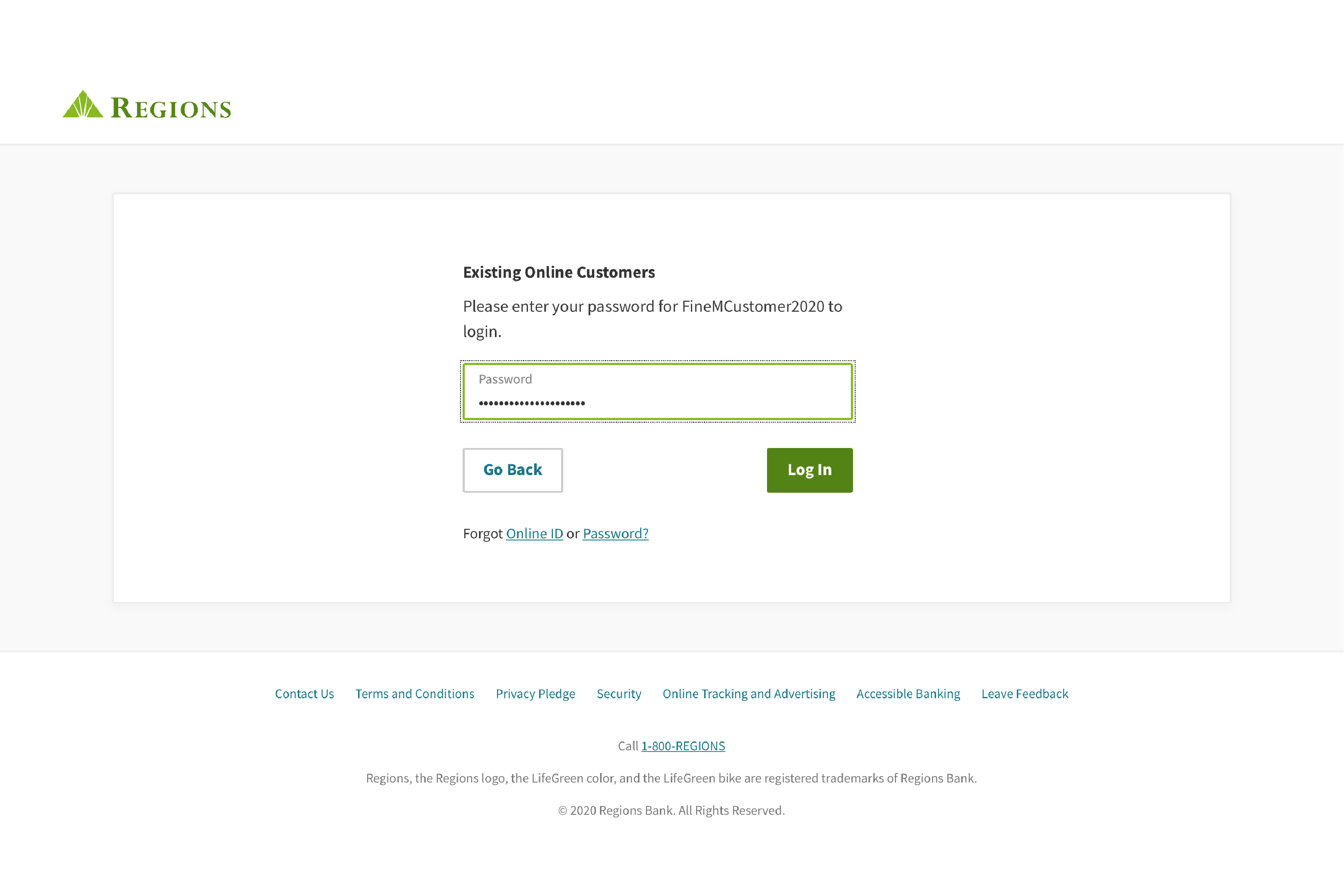 Online & Mobile Banking How To's
Tutorials
---