HOW TO
Add a New Biller
Step 1
Once logged in to Online Banking, from the Payments menu, select Bill Payment.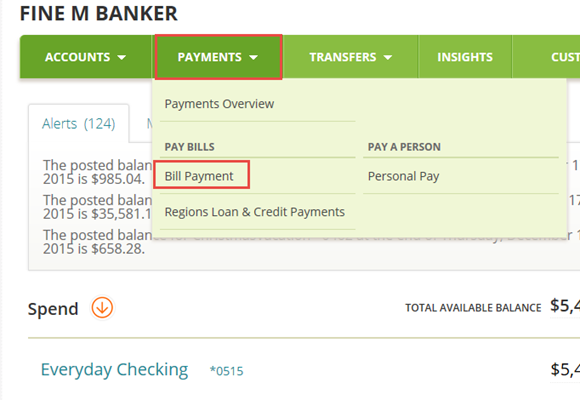 Step 2
If it is your first time using Bill Pay, follow the 3 Easy Steps.
From the Payments page, select the bill type you want to pay from the categories listed.
If you don't see the category for the bill you would like to add, select More Bill Categories to expand the list of available options, or enter the company or person's name in the search field.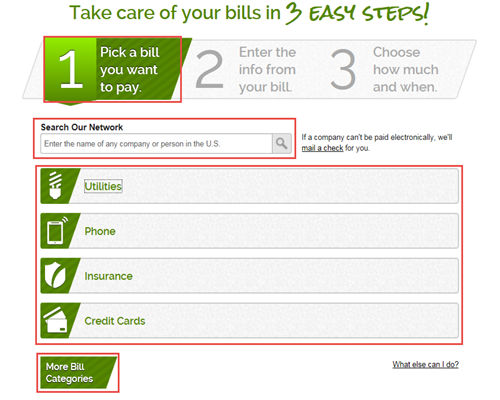 Step 3
Select the company you want to add, or select Person on the bottom-right corner if paying an individual.
Select the arrow to view more companies.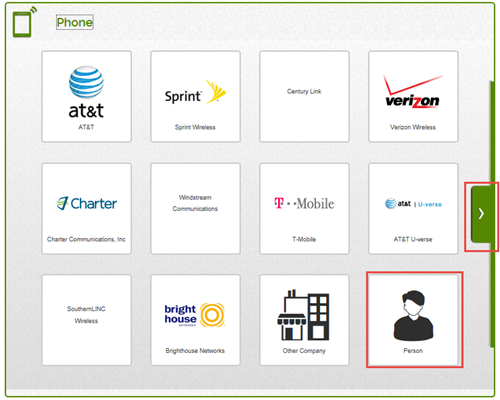 Step 4
Follow the prompts to enter the biller's information and select Next Step.
You will need to enter biller information, such as account number and address.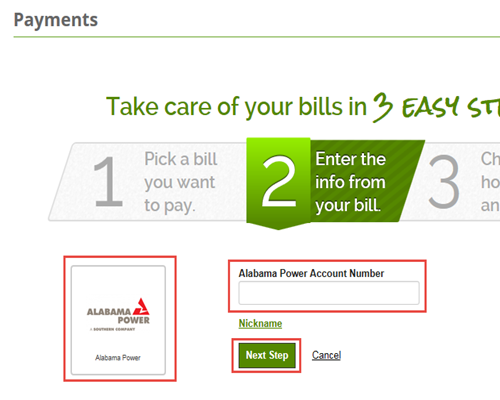 Step 5
Enter the payment amount and the date, then select Make Payment.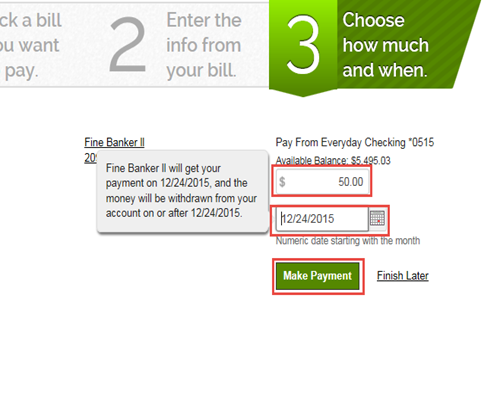 Step 6
Payment details and confirmation will appear on screen. From here you can change or cancel the scheduled payment as needed.
You may also Pay a Bill or go to your list of bills.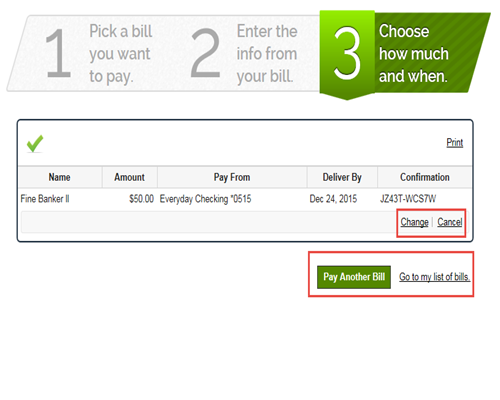 Online & Mobile Banking How To's
Tutorials