HOW TO
Manage Bills and Billers
Step 1
Once logged in to Online Banking, select the Payments menu and then Bill Payment.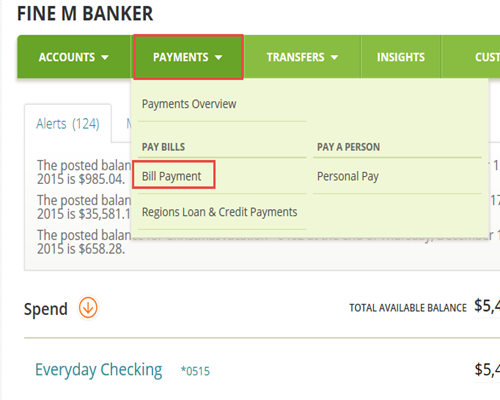 Step 2
Select the bill you want to update, pay or cancel. You can also set up automatic payments or payment reminders to help you track when your bill is due.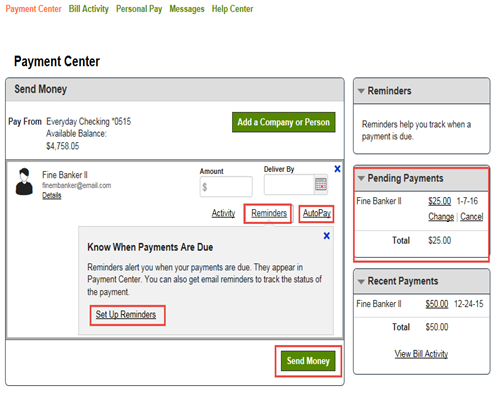 Step 3
To view recent and pending payments, select Activity.
Selecting the More Activity link will take you to the Bill Activity page.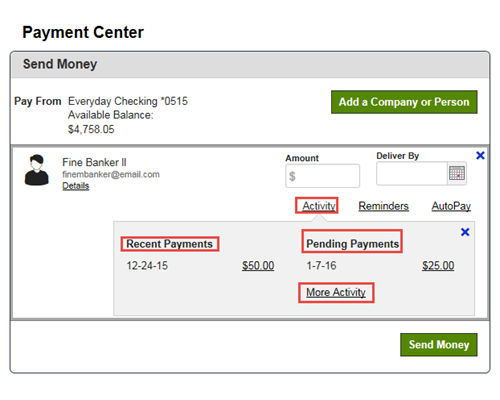 Step 4
From the Bill Activity page you can view additional payment information, such as funds withdrawal date, when the check was cashed and payment status.
You can also search for bill information by date, filter by biller or bill attributes, and download or print payments for your records.