HOW TO
Pay a Bill
Step 1
Once logged in to Online Banking, hover over the Payments menu and select Bill Payment.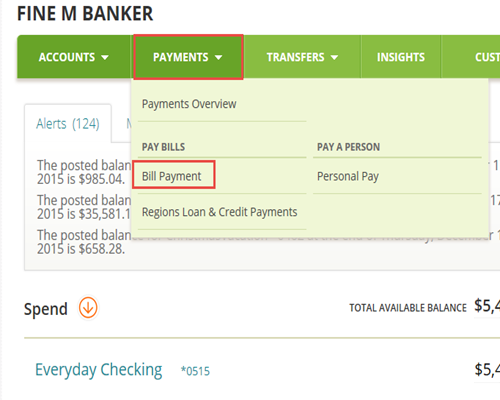 Step 2
For billers you have already set up, simply enter the payment amount and date you wish to pay, then select Send Money.
If you want to add a new biller, select the Add a Company or Person button.
If it is your first time using Bill Pay, follow the 3 Easy Steps to Add a Biller.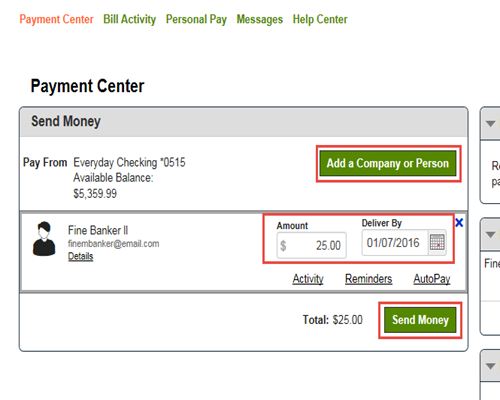 Step 3
Confirm payment details are correct, then select Submit Payments. You can also select Make Changes or Cancel if needed.
If paying by check, you may add a memo to be printed on the check. (Electronic payments do not allow memos.)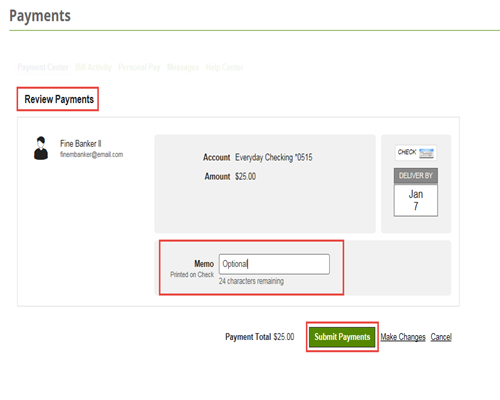 Step 4
You will receive confirmation that your payment has been submitted.
From this page you can select Return to Payment Center to send more money or Print the payment confirmation for your records.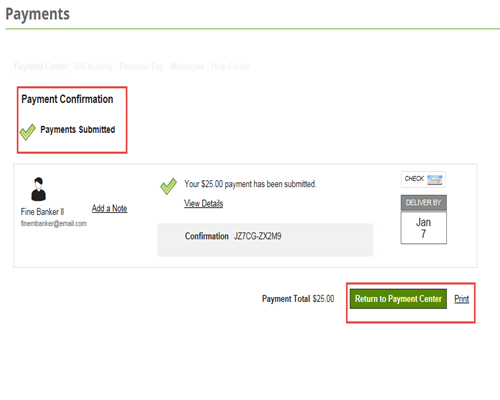 Online & Mobile Banking How To's
Tutorials