HOW TO
When do I have to submit my overnight check payment to ensure it will arrive the next business day?
Step 1
Once logged in to Online Banking, select the Payments menu and then Bill Payment.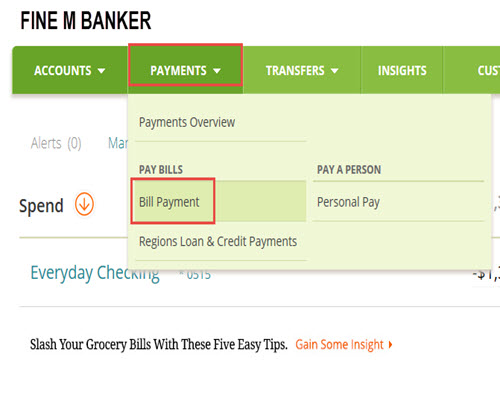 Step 2
From the Payment Center, locate the payment you want to change in the Pending Payments widget. Select Change beneath the payment you would like to change, or Cancel.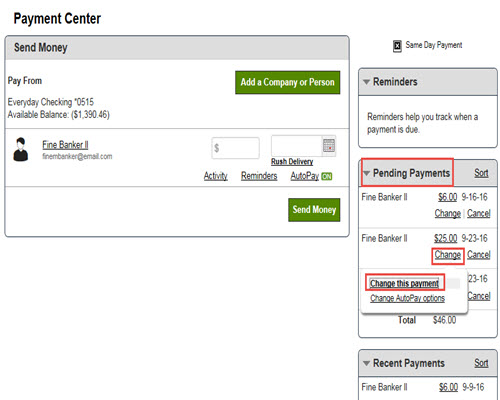 Step 3
On the Payment Details page you have the option to change the payment amount, or delivery date. Select Save Changes.
Note: Only payments that are still pending can be changed or cancelled.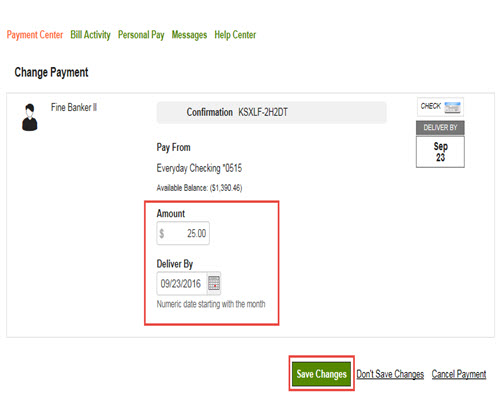 Step 4
You will receive confirmation that your payment has been changed or cancelled.
From this page you can select Return to Payment Center or Print the payment confirmation for your records.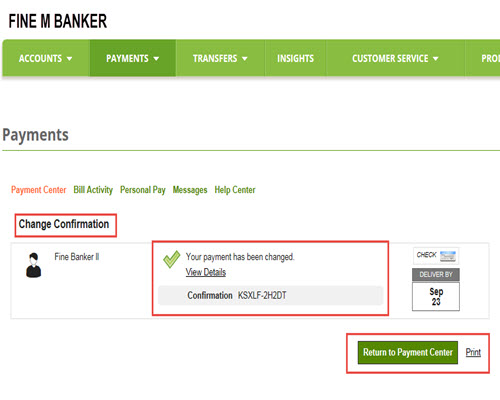 Online & Mobile Banking How To's
Tutorials