HOW TO
How to Send Money with Zelle
Step 1
Once logged in to Online Banking, from the Payments menu select Personal Pay.
The first time you access this page, you will be required to accept the Personal Pay Terms and Conditions.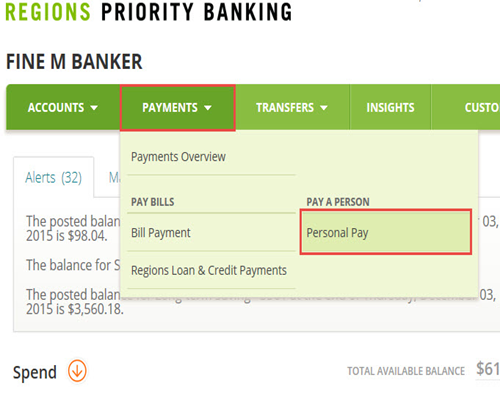 Step 2
Select the name of the person you want to send money To.
Select Add a New Contact if you have not sent money to this person previously. Once added, the recipient's name will automatically display in the drop-down menu.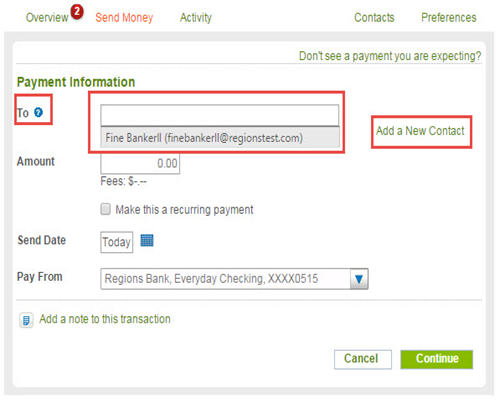 Step 3
Enter the Amount you wish to send and check the box if this will be a recurring payment.
There is a $1.00 fee for each payment sent.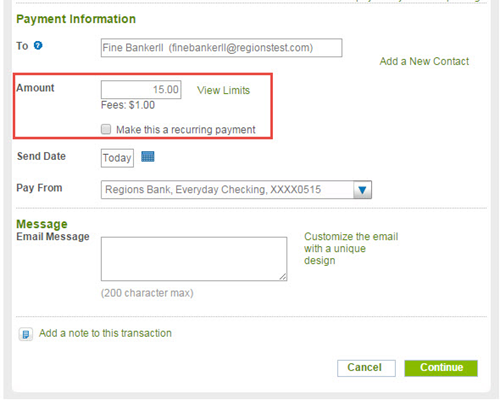 Step 4
Select the date for the payment to be sent on the calendar.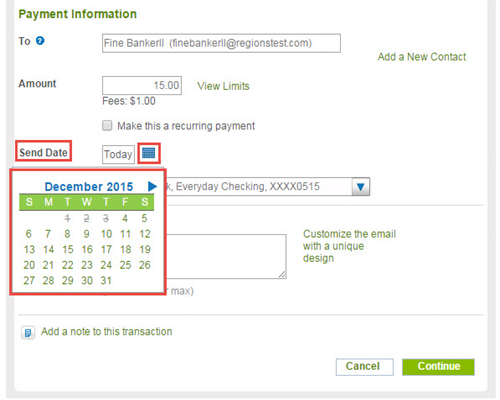 Step 5
Select the account you'd like to pay with from the Pay From drop-down menu.
Your eligible Regions accounts automatically appear.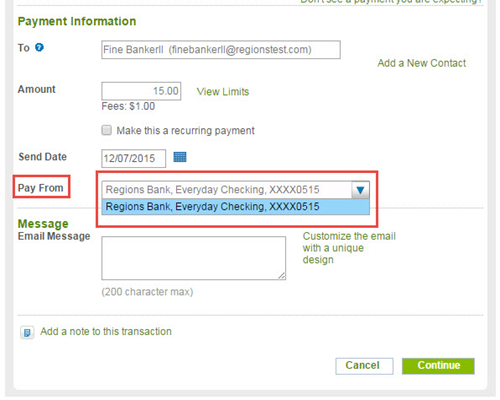 Step 6
You may add a personal Email Message, customize the email with a unique design and/or add a category and description for the payment using My Notes (optional), then select Continue.
Please note the character limits indicated for each field on the form.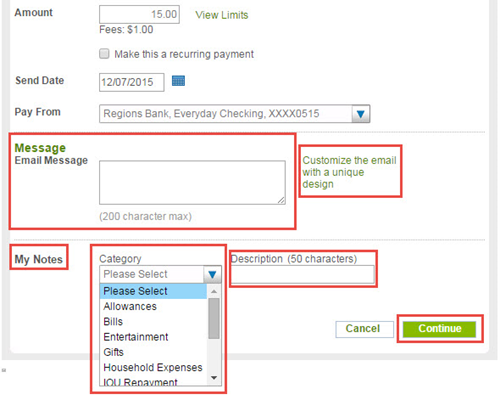 Step 7
Verify payment details, then select the Send Payment button.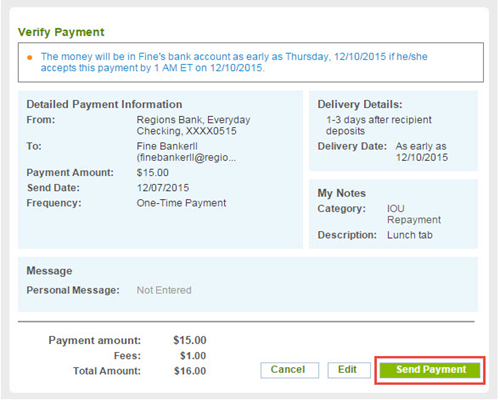 Step 8
The Payment Confirmation screen will include all the details of your transaction.
From this screen, you can choose to go to the Activity page, Send Another Payment or view Scheduled Payments.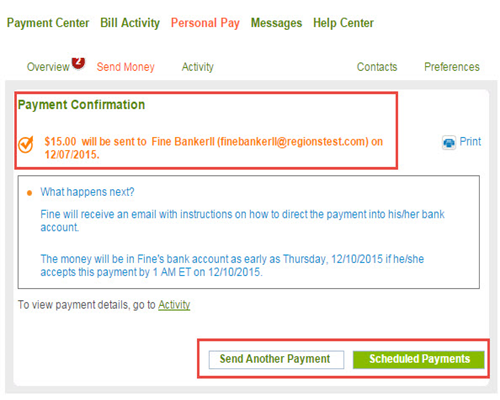 Online & Mobile Banking How To's
Tutorials