HOW TO
How to Stop Payment on a Check
Step 1
Once logged in to Online Banking, from the Customer Service menu select Services.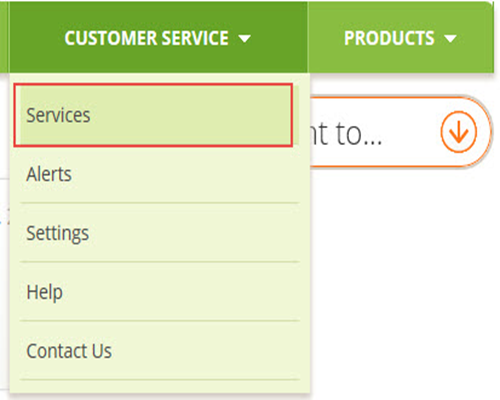 Step 2
From the Account Services section, select Stop Payment on a Check.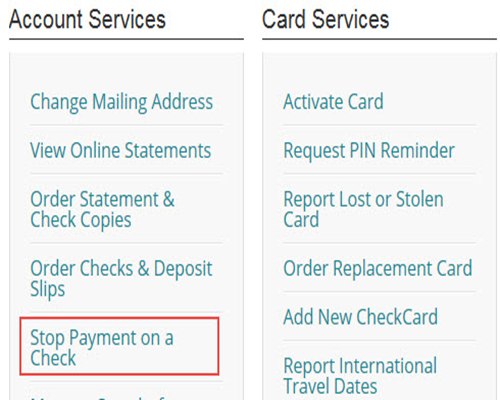 Step 3
Existing stop payment orders will appear on this page. Select the plus sign above the table or Stop Payment on a Check below the table.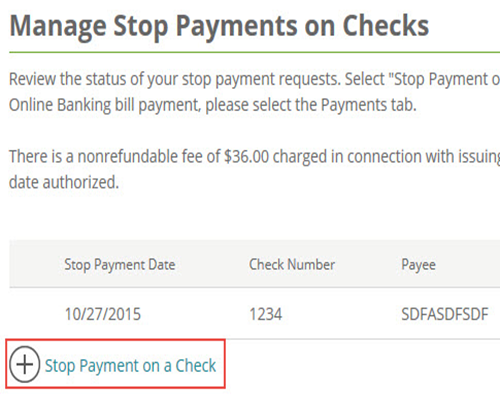 Step 4
Step 4: From the Checking Account drop-down menu, select the account the check was written from.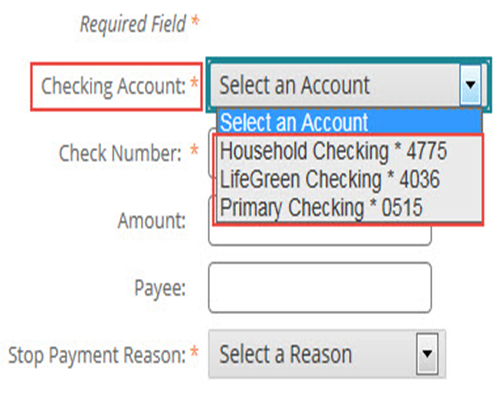 Step 5
Enter the Check Number, check Amount and Payee information. (Only check number is required.)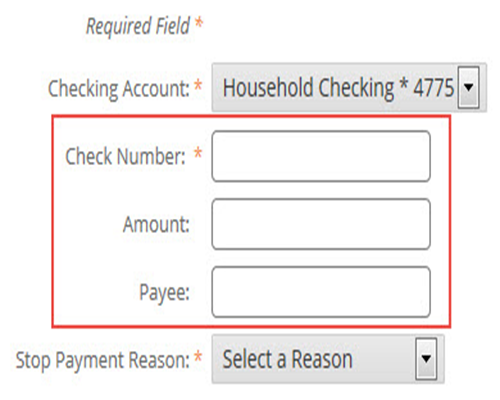 Step 6
Select the reason for your request from the drop-down menu then Continue.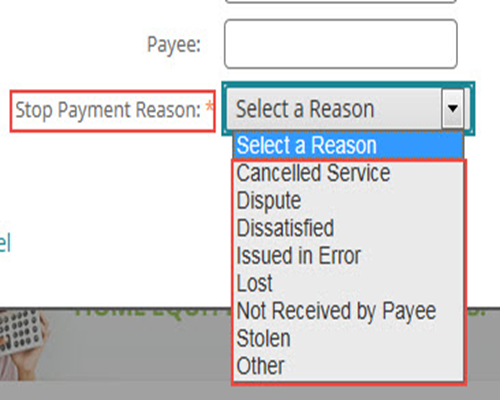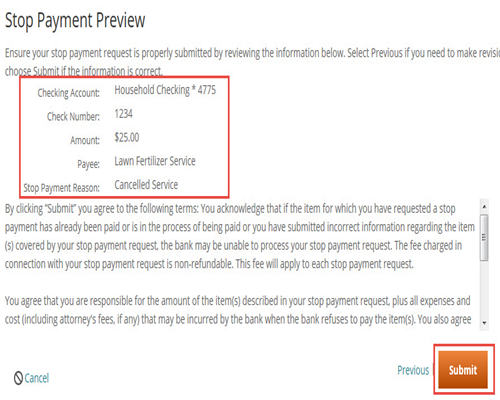 Step 8
You will receive confirmation that your stop payment was successfully submitted.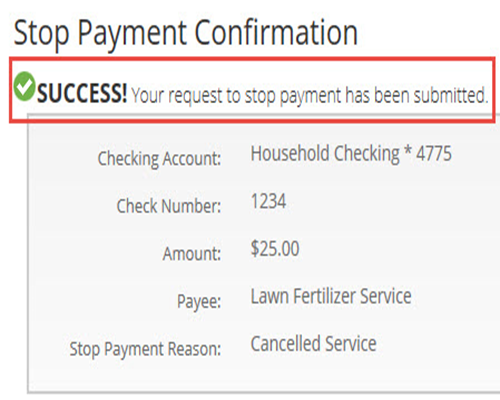 Online & Mobile Banking How To's
Tutorials