HOW TO
How to Enroll for Online Statements
Step 1
Once logged in to Online Banking, from the Accounts menu, select Online Statements.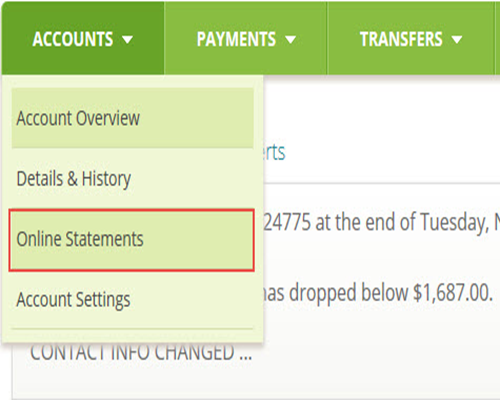 Step 2
Select Enroll in Online Statements to the right of each account to immediately activate your enrollment.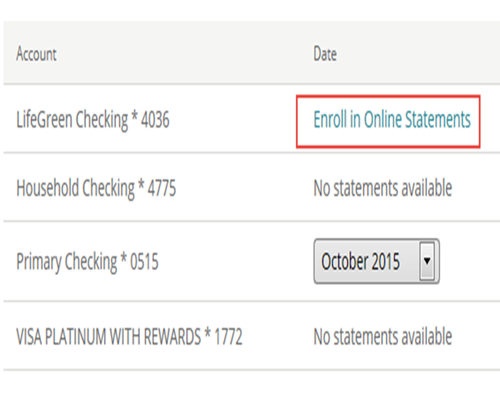 Step 3
The email address to which your notifications will automatically appear if you have already designated the email address for your account. Please ensure this email address is valid and updated to receive notifications when your statement is ready to view in Online Banking.
If you would like to update the email address, select Edit to the right of the email address, make your changes, then Save.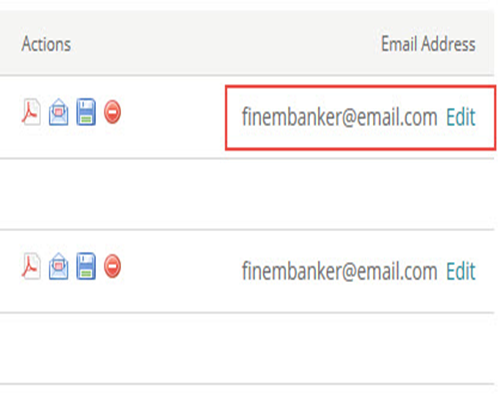 Online & Mobile Banking How To's
Tutorials