Insights for Students Series
In this podcast, Jon Kucharski, Head of Fraud Governance and Strategy at Regions Bank in Birmingham, Ala., talks about the recent banking scams that are targeting students.
Listen to learn about the following topics from Jon:
Different types of student fraud scams
What red flags to look out for and how to be proactive against these potential hacks
What you can do if you suspect a scam is taking place or if you notice fraudulent activity
This Next Step Podcast is part of our Insights for Students series presented by Regions Next Step –advice, tools and resources to help you get closer to reaching your unique financial goals. Insights for Students can help you set yourself up for financial success before, during and after college.
For more on student finances, visit our Insights for Students page.
About Jon Kucharski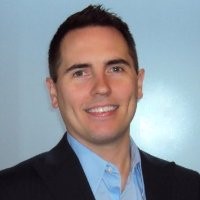 Jon Kucharski manages fraud strategy for Regions Bank and is responsible for enhancing fraud infrastructure, systems, and processes across the organization. Jon is a detail-oriented financial professional with a successful career in maximizing portfolio performance and minimizing market risk. He is skilled in building and analyzing complex financial models to identify and drive strategic initiatives from inception through completion.
Jon joined Regions Bank in March of 2014 and is a Senior Vice President in Birmingham, Ala. As a strategic partner to executive leadership of the Corporate Bank, Jon is charged with developing and executing key strategic initiatives across Corporate, Commercial, & Real Estate Banking and core businesses including Capital Markets, Treasury Management, Equipment Financing, and the Debt Product Organization. As a finance partner for the Business Banking & Treasury Management executive teams, he leverages business and financial acumen to provide strategic and tactical insight to strengthen financial performance. Jon graduated from the Weatherhead School of Management at Case Western Reserve University with an MBA in Finance.