Episode 23 - Commercial Insights with Regions Bank
By some estimates, digital-first companies will contribute more than half of global GDP by 2023. What does that mean for the average business owner or decision-maker? On this episode, we explore the next steps in digital acceleration, with tips for businesses that are ahead of the curve in their own digital transformation and those who feel they're in danger of falling behind. .
Listen and subscribe on your favorite podcast player. Find Commercial Insights with Regions Bank on Spotify, Stitcher, and iTunes.
Meet the Speaker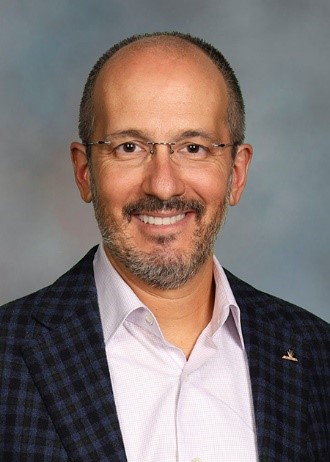 Andy Hernandez is Chief Digital Officer for Regions Bank and provides leadership over the company's digital businesses and digital strategy. In addition to serving on the bank's Executive Leadership Team, his responsibilities include partnering with leaders across the enterprise to deliver solutions that meet the emerging digital and payments needs of customers and associates.
Prior to joining Regions in 2014, Hernandez held Customer Experience, Distribution, Product and Business Development roles at BBVA, Wachovia, Bank of America, and NCR.
Listen to More in Our Podcast Series
Our world is changing at a breakneck speed, and today's business leaders need guidance to position themselves for success. Commercial Insights with Regions Bank features in-depth conversations with thought leaders and experienced commercial business advisors about what's new, what's next, and what you can do to best position your business for the road ahead.
Get the transcript.