Episode 22 - Commercial Insights with Regions Bank
Roughly two-thirds of the world's purchasing power exists outside the United States. So, when should you consider these potential consumers and move beyond a local, regional or national customer base? In this episode, we explore the questions a business must ask before exporting, and we'll offer examples of resources to get started, from loan sources to how to find the right buyers. We also weigh the risks and benefits of exporting and discuss the regulatory environment and other key considerations.
Listen and subscribe on your favorite podcast player. Find Commercial Insights with Regions Bank on Spotify, Stitcher, and iTunes.
Meet the Speaker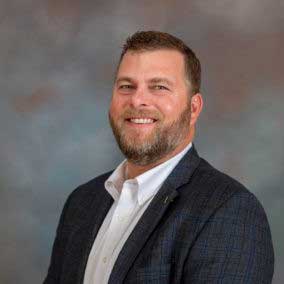 Carson Strickland has over 23 years of experience in Trade Finance assisting Corporate Clients involved in international trade with developing financing and risk mitigation solutions to grow their business. Carson started his career with Regions bank in 1999. His background includes experience in International Banking operations as well as Relationship Management with focuses in Trade Services, Export Lending, Structured Trade Finance, Supply Chain Finance, and Foreign Exchange.
Since 2011 he has served as the Relationship Team Manager of Global Trade Finance for Regions Bank, leading a team of Trade Finance professionals across the bank's geography in 15 states and servicing a broad client base nationally. Carson attended the University of South Alabama and Spring Hill College.
Listen to More in Our Podcast Series
Our world is changing at a breakneck speed, and today's business leaders need guidance to position themselves for success. Commercial Insights with Regions Bank features in-depth conversations with thought leaders and experienced commercial business advisors about what's new, what's next, and what you can do to best position your business for the road ahead.
Get the transcript.