Episode 18 - Commercial Insights with Regions Bank
Global cybersecurity spending is set to exceed $1.25 trillion by 2025 — but how and why is spending changing? Companies need to know where the risks are now, plus how to find the internal and external people, processes, and technology to mitigate those risks. In this episode, get insight for planning budgets and risk management strategies to fight cyber threats.
Listen and subscribe on your favorite podcast player. Find Commercial Insights with Regions Bank on Spotify, Stitcher, and iTunes.
Meet the Speaker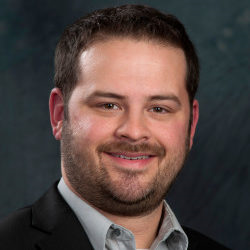 As a Senior Vice President and Head of IT and Data Risk Management, Chris works closely with bank leadership to identify, measure, and mitigate technology, cybersecurity, and data risk to allow informed decision making. Prior to joining Regions, he was a Senior Researcher and Division Chief for Cybersecurity at the Georgia Tech Research Institute and is a frequent speaker on security-related topics. He holds a B.S. and M.S. in Computer Science form the Georgia Institute of Technology.
Listen to More in Our Podcast Series
Our world is changing at a breakneck speed, and today's business leaders need guidance to position themselves for success. Commercial Insights with Regions Bank features in-depth conversations with thought leaders and experienced commercial business advisors about what's new, what's next, and what you can do to best position your business for the road ahead.
Get the transcript.