Buying your first car can be a rite of passage, but the process of obtaining auto financing can be intimidating.
It doesn't have to be. Use this helpful guide to navigate the ins and outs of getting your first auto loan.
What Should I Do Before Visiting the Car Dealership?
Do your research before heading to a dealership, even if that's not where you plan to obtain financing. Get as much information on the vehicle and selling price as possible because you may be able to negotiate with the car dealer. You'll want to know what others have paid for the same make and model. The Regions Auto Center can help out.
What Documents Will I Need to Obtain Auto Financing?
You may need:
Your Social Security number or taxpayer identification number
Your driver's license
Proof of insurance
Proof of employment, income (this typically requires two years of documented income via tax returns or W-2s, and your two most recent pay stubs), and established residence
How Does My Credit Score Affect My Ability to Get a Loan?
Your credit score will be a major factor in determining your ability to obtain financing and the terms of your loan. A high credit score can potentially increase the amount you can borrow and decrease the interest rate you'll pay.
But there are options if you have a lower credit score. Dealers often have access to lenders that deal with less-than-great credit. Some manufacturers might also make allowances for customers with lower credit scores. Providing a larger down payment may also help.
Should I Obtain Auto Financing Through My Bank or the Dealership?
This can vary. If you have established credit, you might consider getting preapproved for a loan from a bank before you visit the dealership. The bank that you already have a relationship with can be a good start. That way you'll know your rate and terms before you start shopping.
On the other hand, dealers might be able to offer a wider variety of choices because they work with a number of lenders and have access to manufacturers' financing or incentive-based financing for certain models. Remember that just like other parts of the car-buying process, your rate may be negotiable.
Obtaining auto financing for your first car may seem like a large undertaking, but if you do your homework and treat it as the important decision that it is, you can tackle the process with confidence.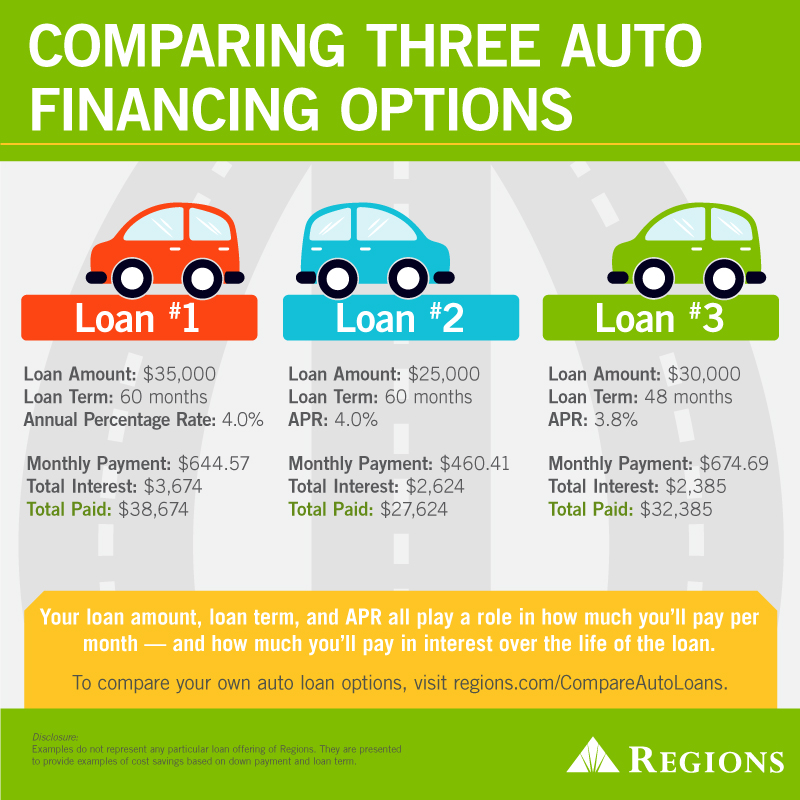 Click to view personal