Laid off or furloughed? There are a number of financial moves you can take if you've lost your paycheck.
By Bobby Hoyt, Founder of Millennial Money Man
Sponsored by Regions Bank, Member FDIC. All thoughts are my own and I'm not a Regions client.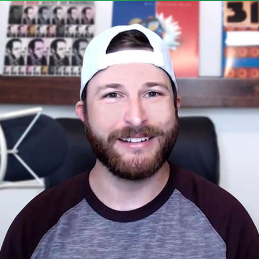 Companies across the world are feeling the financial effects of the coronavirus pandemic, and as a result, many businesses are laying off and furloughing workers until the economy can stabilize.
Being furloughed might be a little better if you're able to retain some of your benefits. But the reality is that both laid off and furloughed workers have lost their paychecks and need to plan to get by until their prior employment and pay levels resume.
Fortunately, there are a number of financial moves you can take if you've lost your paycheck.
9 Steps Laid Off and Furloughed Employees Should Take
1. Consider filing for unemployment
In addition to reviewing information regarding any federal unemployment assistance, I recommend that you review the unemployment information for the state where you last worked, because each state administers its own unemployment insurance program, and the benefits eligibility criteria varies by state. Once you have a general understanding of your state's unemployment insurance program, gather all of the information you need before you even sit down to apply. At a minimum, you'll need the following information:
Social Security number
Dates worked
Employer's address
Some states require your employer identification number (EIN)
Then, before you submit your application, double-check all of the information you've entered so that it's correct. You'll also want to make sure that any representations you make regarding your need for the benefits are accurate. Some employers may help you file for unemployment, so consider reaching out to your employer's human resources department for assistance.
You need to quickly evaluate where you will file for unemployment as soon as you've been laid off or furloughed, because the volume of applications is high, and wait times might be longer than normal.
If you submit an application, it's a good idea to occasionally check in on the status of your application via your state's unemployment office.
Millennial Money Man tip: Regions Bank has a complete checklist if you've been laid off or furloughed.
2. Look over your monthly expenses
You need to check in with your budget – or make a budget if you don't have one – and see how you'll manage your bills while unemployed. You should focus on essential spending only: food, shelter, transportation, medicine, basic clothing.
If you have an emergency fund, you can use that to help you get by, but cutting out non-essential spending will help your emergency fund go farther.
Here are a few expenses you can cut or reduce:
Go to a lower data plan on your cell phone
Stick to one streaming service
Buy generic at the grocery store
Negotiate for a lower rate on your car insurance
Stop going out to eat or ordering takeout
Your mortgage, credit card payments, loan payments, and anything else that could affect your credit score should stay in your budget.
3. Contact your mortgage servicer
Your mortgage might be one of the most expensive bills you pay each month, so it can be really hard to keep up with if you're not getting a paycheck right now. Servicers know this, so make a call and see if your mortgage servicer has any temporary assistance programs. For example, Regions Bank let me know that several servicers have programs for their mortgage customers who qualify for temporary hardship, including, repayment plans, and loan modifications. Plus, forbearance may be available on federally-backed mortgages.
Even if you're not a Regions Bank customer, contact your mortgage servicer to see what they are offering.
4. Get in touch with your credit card companies
High interest rate credit card debt is some of the hardest debt to destroy because your balance can balloon if you're only able to make the minimum payments. But like many mortgage lenders, there are a number of credit card companies that have come up with ways to help customers who are experiencing financial difficulties right now.
Some of these companies are waiving fees and interest, extending payment due dates, and temporarily pausing minimum payments. You'll have to call your credit card companies to see what your options are. Explain that you've been laid off or furloughed and be honest about your financial situation.
5. Check in with your student loan lender
Student loans are going to be another important debt to address for many who aren't working right now. Your options depend on whether or not you have federal or private student loans.
Federal student loan borrowers will see some financial relief through the CARES Act, including:
Automatic payment suspension from March 13 to September 30, 2020. You should have received information from your loan servicer about this, but you can contact them if you have any questions.
Interest on federal student loans has been set to 0%. Interest will not accrue on your loans during the payment suspension.
6-month payment suspension counts towards PSLF. If you're going for Public Service Loan Forgiveness, the payment suspension won't work against you.
Credit scores are not affected. Suspended payments are not reported to credit agencies as missed payments.
Debt collection on federal student loans has been halted. The federal government is not pursuing collections through September 30, 2020.
Private student loan borrowers don't have the same options, but some lenders might be willing to work with you. You should definitely call your lender and see if there are assistance programs available.
6. Call your bank or visit their website
Don't forget that your bank has lots of resources to help you navigate this tough time. For example, Regions bank is offering free online financial guidance during COVID-19, including everything from how you can bank without visiting a branch to avoiding scammers. This guidance is available to anyone, even if you're not a Regions customer.
Reach out to your bank to see if there are any fee waivers you can take advantage of.
7. Reach out to your utility companies
Because so many people have been laid off or furloughed, utilities across the U.S. are willing to work with customers who are struggling to make payments. Some are waiving late fees and making commitments to not shutting off service for non-payments.
While the Federal Communications Commission's (FCC) Keep Americans Connected pledge (to keep Americans connected to their broadband and telephone service) ended June 30, 2020, several of the communications companies that signed the pledge are complying with the FCC Chairman's request to not disconnect consumers and small businesses who are behind on their bills due to the pandemic. Some of these companies are extending free services like internet while others are working with consumers on repayment programs.
But just like everything else on this list, you need to contact your servicer and see what your options are.
8. Find ways to make money
The reality is that the options above aren't going to last forever, and they might not be enough to hold you over until you find another job. So, I want to give you some ideas for things you can do in the meantime to make extra money.
One of the fastest ways to start making money is to sell stuff from around your house. There are tons of apps out there to help, or you can try to sell on social media marketplaces.
Food delivery services are in high demand, and you can make close to $20/hour. You can also find freelance work on online job boards.
Just be sure that if you are still employed in some capacity and/or you are receiving unemployment benefits that these other activities do not create a conflict or other issue.
9. Start looking for a job
The end goal is to get back to work, and there are actually several industries that are actively hiring right now, including technology, health insurance, telecommunications, cybersecurity, and companies that are manufacturing and distributing critical supplies.
Researching which sectors and companies are currently hiring will save you a lot of time and energy.
Take some time to make sure your resume is up-to-date. It's also not a bad idea to lockdown your social media sites and remove anything that would turn off potential employers if you haven't done that yet.
With so many people looking for work right now, it's important to make yourself as appealing as possible to potential employers.
The final word for laid off and furloughed workers
Take a deep breath and repeat after me: this is just temporary.
This is an incredibly difficult time, but the reality is that all of this will pass. Somedays it feels like this crisis has been going on for years, and if you're not working, it's even worse. But we're going to get through this, and companies like Regions Bank are here with advice and guidance to help you get by.
Inspired by a mentor to reach for more after starting MillennialMoneyMan.com and paying off his loans, Bobby Hoyt began a pursuit of all things personal finance. Unsatisfied with the financial condition of his fellow millennials, he applied his knowledge as an educator to his blog.
His mission is to encourage fellow Millennials (and generations beyond!) to adhere to four main principles:
Live below your means until you don't have to anymore.
Don't finance stuff you don't need.
Let your friends pass you up (don't try to keep up with the Joneses)
Work really hard, then make your money work for you.
Through his work on Millennial Money Man, he hopes to help change the face of personal finance in Gen Y by challenging his readers to slay their debt, increase their income, and plan for their future.
Since quitting his band director job after earning $3 in ad revenues (a tactic he doesn't recommend to students of his blogging courses) he has grown his blog to reach over 2 million readers each year. He's a regular personal finance columnist for the American Psychological Association and has made appearances on major media outlets such as Forbes, CNBC, and MarketWatch. A firm believer in the importance of the side hustle (and an educator who values sharing his knowledge), he partnered with former high school classmate Mike Yanda to teach others how to grow their income by running Facebook ads, along with two other active blogger-focused courses at Laptop Empires.
Bobby lives in the Houston, Texas area with his wife Coral, their wonderfully strange dog Strider, and can usually be found on the golf course, or boating on some body of water when they aren't traveling.